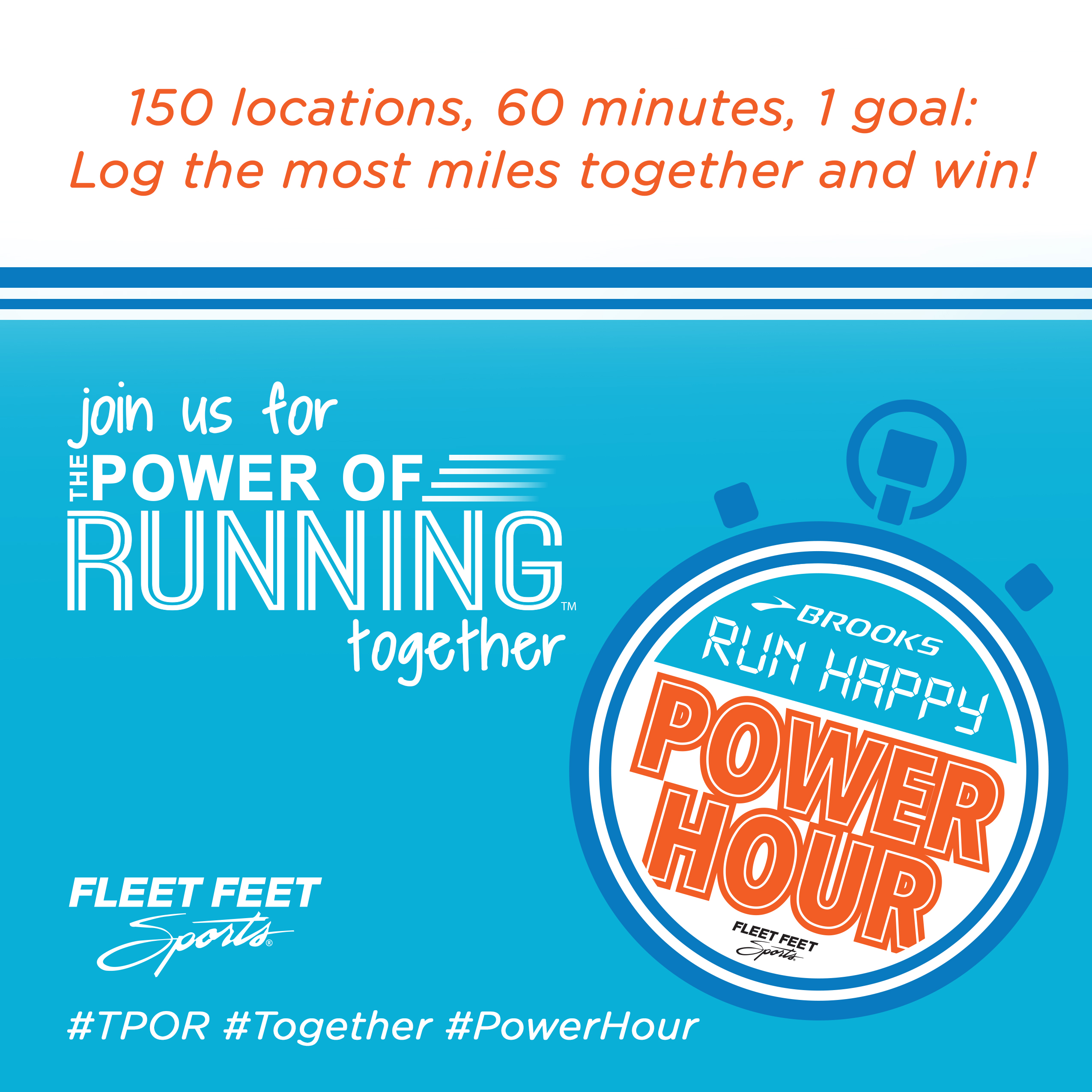 Thursday, August 20th at 6:00 pm at Tipton Park
Our Brooks Power Hour Fun Run will be a showcase of The Power of Running Together! We will be battling against all 150 Fleet Feet Sports stores nationwide to see who can run the most miles in one hour. No matter if you run a 5-minute mile or walk a 20-minute mile, everyone's miles count.  We hope you can join us in this epic battle to show the nation how WE RUN #BLONO!  We'll have snacks, swag and swagger.  Plan on heading over to Gill Street after the run for a group social!
Not only are bragging rights at stake, but three lucky people will win a pair of Brooks shoes!  Winners will be announced on September 30.  How can you get in the drawing?  Every time you attend a Fun Run in August and September, you get an entry. This includes our Monday Fun Run, Friday Ladies Run and Monthly Morning Run.  Attendance at our Brooks Power Hour will earn you TWO entries!
Click here to learn about all of our Fun Runs.
Let us know you're attending by RSVPing on our Facebook Event page!