Sunday, July 12 @ 9:30 am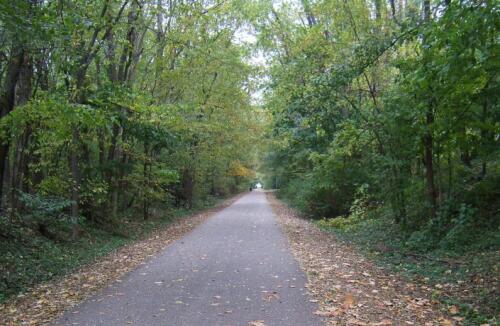 Fleet Feet Bloomington has adopted part of Constitution Trail! We have a two year commitment in which we will volunteer once a month (weather permitting) to remove litter on the Southtown Branch from Hershey to Streid.  Volunteers should meet at Rollingbrook Park and be prepared to walk or run 2-3 miles.  If we fill up all of our volunteers spots on the sign up you are still welcome to help out - just show up!
Volunteer coordinators will receive a free Fleet Feet logo shirt (one per person) and anyone who volunteers three times will earn a $10 Fleet Feet Bloomington gift card.
Volunteer coordinator will need to pick up vests, bags and gloves at the store prior to meet up at Rollingbrook Park (at least 15 minutes before the scheduled start time) and return everything to the store upon completion.  *This role is very important - please do not sign up for this spot if you anticipate needing to cancel!
Let's make this fun! Bring the family, the kids, grab coffee beforehand, grab a drink afterwards. We will be looking for feedback on dates and times and any ways we can adjust to make this a fun group service project to make our community better.
Volunteers are required to wear safety vests and gloves - bring your own or we will provide them.  Upcoming trail clean up dates are as follows:
Thursday, June 11 at 5:30 pm
Sunday, July 12 at 9:30 am
Tuesday, August 18 at 6:00 pm
Wednesday, September 30 at 5:00 pm
Email julie@fleetfeetbloomington.com with questions.