We are currently seeking full and part time Outfitters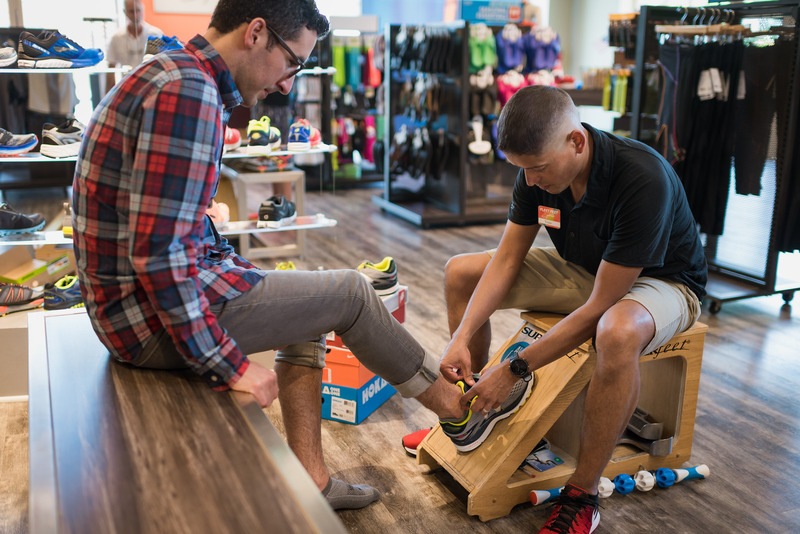 Fleet Feet is the largest running retailer in the country. Catering to more than runners, we are committed to delivering unmatched service and support when outfitting customers. As an Outfitter, you are the heart and sole (pun intended) of our brand. You have the opportunity to recommend gear and products that a customer will use to cross their next finish line, regardless of what that looks like. You will be part of a dynamic group that builds and maintains meaningful relationships with customers, vendors, and peers by listening to customer needs, providing personalized solutions, and, ultimately, outfitting them with everything they need to get started or persevere.
Key Essentials
Work with customers to recommend footwear, apparel and accessories by utilizing our fit process; promote in-store events and training programs
Be proactive in learning the details and function of all products in the store
Work one-on-one and as a team to ensure each customer has an exceptional customer experience
Build genuine relationships with customers through active listening
Help to maintain organization, cleanliness, and stock storewide
Qualifications
Available to work a flexible schedule, including weekends
Passionate, positive, self-motivated and detail-oriented
Willing to go above and beyond when needed
Communicate professionally with customers and team
Deliver the best customer experience by outfitting each customer that walks through the door
Perks
High energy and fun atmosphere
Training and advancement opportunities within the Fleet Feet brand
Product Discounts: 30% – 50% off purchases and plenty of free shoes
Quarterly bonuses for meeting sales goals individually and as a team
Full time employees earn paid vacation time after one year
Health insurance options are available to discuss
Additional Info
You do not need to be a runner to work at our store - you just need the passion for helping people find great fitting running footwear, apparel and accessories. We are looking to add 2 - 3 people to our team in full or part time capacities. We can be flexible with hours but Saturday availability is a must. If you are looking for a fun side hustle (some extra cash and a sweet discount) and only want to work a few days a week we can make that work. If you are looking for a new, long term, low-stress, high-happiness career and willing to put in some time now we can discuss management and/or advancement opportunities in the future. Current pay is $13 - $15 per hour.
If you're ready to apply download our employment application. Return your completed application to the store in person. All positions are year-round, we do not hire seasonal staff.