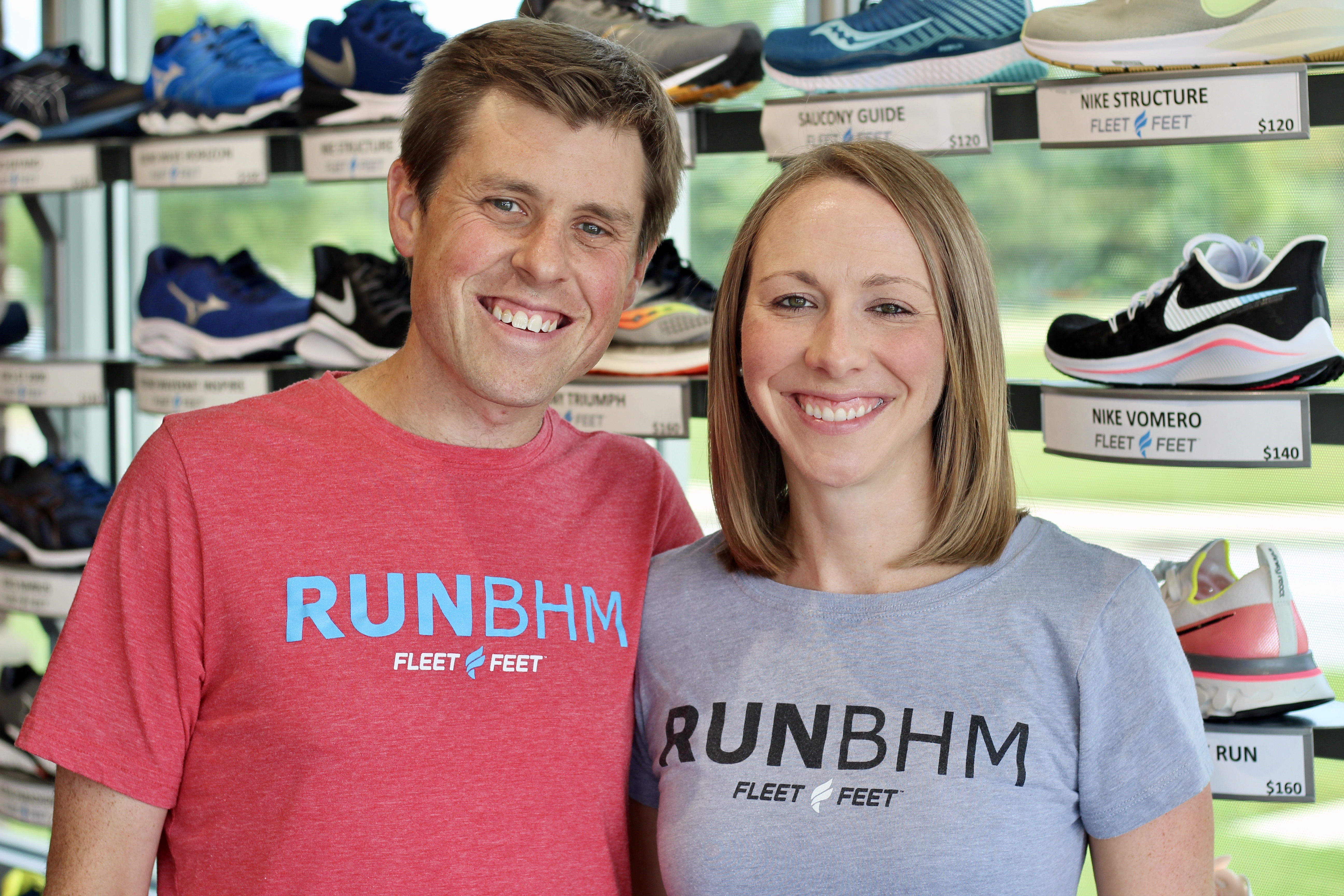 Jay and Laura Middleton live, breathe and sleep running and living an active lifestyle. And in July 2020, in the middle of a pandemic, they realized a long-time dream in purchasing Fleet Feet Birmingham to help inspire Birmingham to do the same!

Jay was the general manager of Fleet Feet Birmingham since 2018 prior to the purchase and spent nearly 7 years at Fleet Feet in Atlanta where Jay and Laura met. A native of Tupelo, Miss., Jay is a graduate of Mississippi State and enjoys the Iron Bowl from a non-stressful neutral perspective!

Laura, a Hoover native, attended Berry College in Rome, Ga. before making her way to Vanderbilt University in Nashville and then on to Atlanta. All before making the move back to Birmingham in 2018.

It didn't take long for Jay and Laura to fall in love with the Birmingham area and everything it offers including wonderful people and awesome outdoor opportunities among many other things.

They look forward to seeing you in the store soon or if they aren't there, you can probably find them at the Lakeshore Trail, Red Mountain, & Ross Bridge in Hoover

What We Believe
We believe in the power of movement and that running changes everything.
We believe everyone is welcome no matter your running ability, walking pace or chosen activity.
We believe in giving you the tools and knowledge you need to be successful and meet your fitness goals.
While we know that we are not all running the same race , we are all running our own race and we want to inspire you to be your best – whether that's lacing up for the first time & walking a mile, training with us & finishing a 5k, or PR'ing a marathon.