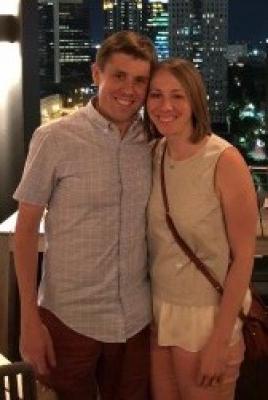 Jay Middleton - Operator
Jay Middleton joined the Fleet Feet Birmingham team in January 2018. A native of Tupelo, Miss., Jay spent six years at Fleet Feet Atlanta before jumping at the opportunity to make Birmingham home. Jay picked up the hobby of running in college and has a passion for getting better and having more fun with it every time out. But his true passion now is inspiring and empowering the runner in everyone that runs, walks and wants to be active.
Jay loves running, college football, food and his wife Laura who is a Hoover native.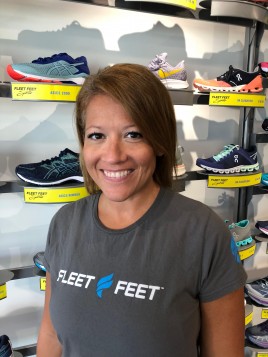 Megyn Avedisian- Outfitter/Apparel Manager/Co-Owner
On top of providing excellent customer service as an outfitter, Megyn oversees Fleet Feet Birmingham's apparel and merchandising. A native of Brookhaven, Miss., Megyn attended Mississippi College. 
Favorite Hobby: Exercising and cooking
Favorite Music: Everything
Weird Obsession: Ice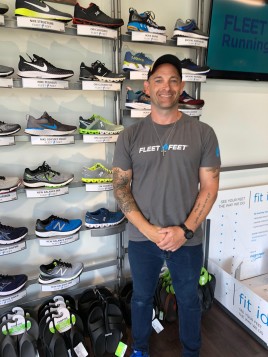 Matt Hill - Outfitter/Back of House Manager
Matt joined Fleet Feet Birmingham in 2017. In addition to helping customers on their fitness journey, Matt oversees all store inventory and manages the store's back of house. Matt is a native of Auburn and also works for the Birmingham Fire Department.
Favorite Hobby: Fishing and art
Favorite Snack: Carrots/Hummus
Weird Obsession: Smart phones & watches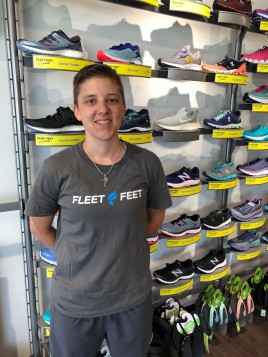 Alex Avram - Outfitter
Alex joined the Fleet Feet Birmingham team in February 2018. Alex attended Hoover High School and played soccer at the University of Alabama. Alex currently resides in Trussville.
Favorite Hobby: Playing Guitar
Favorite Sports Teams: Alabama, Washington Nationals, Atlanta Falcons
Weird Obsession: Shoes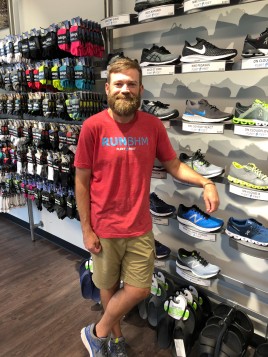 Greg Wingo - Outfitter
Greg joined Fleet Feet Birmingham in July 2018. Greg lives in Homewood and attended the University of Alabama. Greg co-founded BUTS and loves hitting the trails. Greg also oversees ROAM PROJECTS, helping people with destination runs. 
John McGinnis - Fleet Feet Running Club Coach
John joined Fleet Feet Birmingham in May 2018. John oversees the development and organization of Fleet Feet Birmingham's training programs. John is the head cross country coach at Cornerstone School as well as teaches at the school. 
Favorite Meal: BBQ
Favorite Hobby: Running, running, running!
Favorite Sports Team: USA soccer