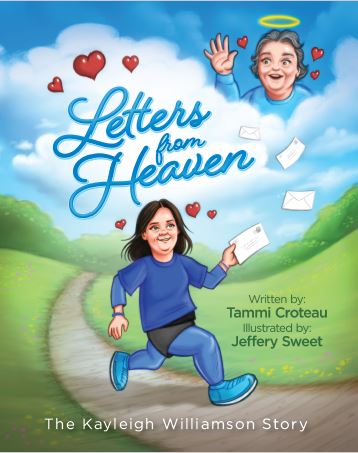 Kayleigh Williamson's "Letters From Heaven" Book Signing with Austin Runners Club - Thursday, February 16th at 7:30pm at Fleet Feet Austin (Seaholm)
We're humbled to once again host Kayleigh Williamson, this time highlighting her latest book, "Letters from Heaven: Kayleigh Williamson's Story." We'll celebrate Kayleigh's hard work with a Q&A session and book signing as her and her mother, Sandy, head into the Austin Marathon.
The Austin Marathon acts as a bookend to the Austin Runners Club's Distance Challenge, something both Sandy and Kayleigh have participated in the last few years. Their journey at the Austin Marathon is only part of their 2023 race calendar and we'll highlight their plans for the 127th edition of the Boston Marathon, in addition to plenty more.
Copies of "Letters from Heaven" will be available for purchase and complimentary drinks will be supplied by Liquid Death and Michelob Ultra.
Sandy and Kayleigh Williamson would like to offer a special thanks to the following: The Down Syndrome Association of Central Texas, Daymark Living, The Kyle Pease Foundation, Civin Media Relations and The Down Home Ranch.