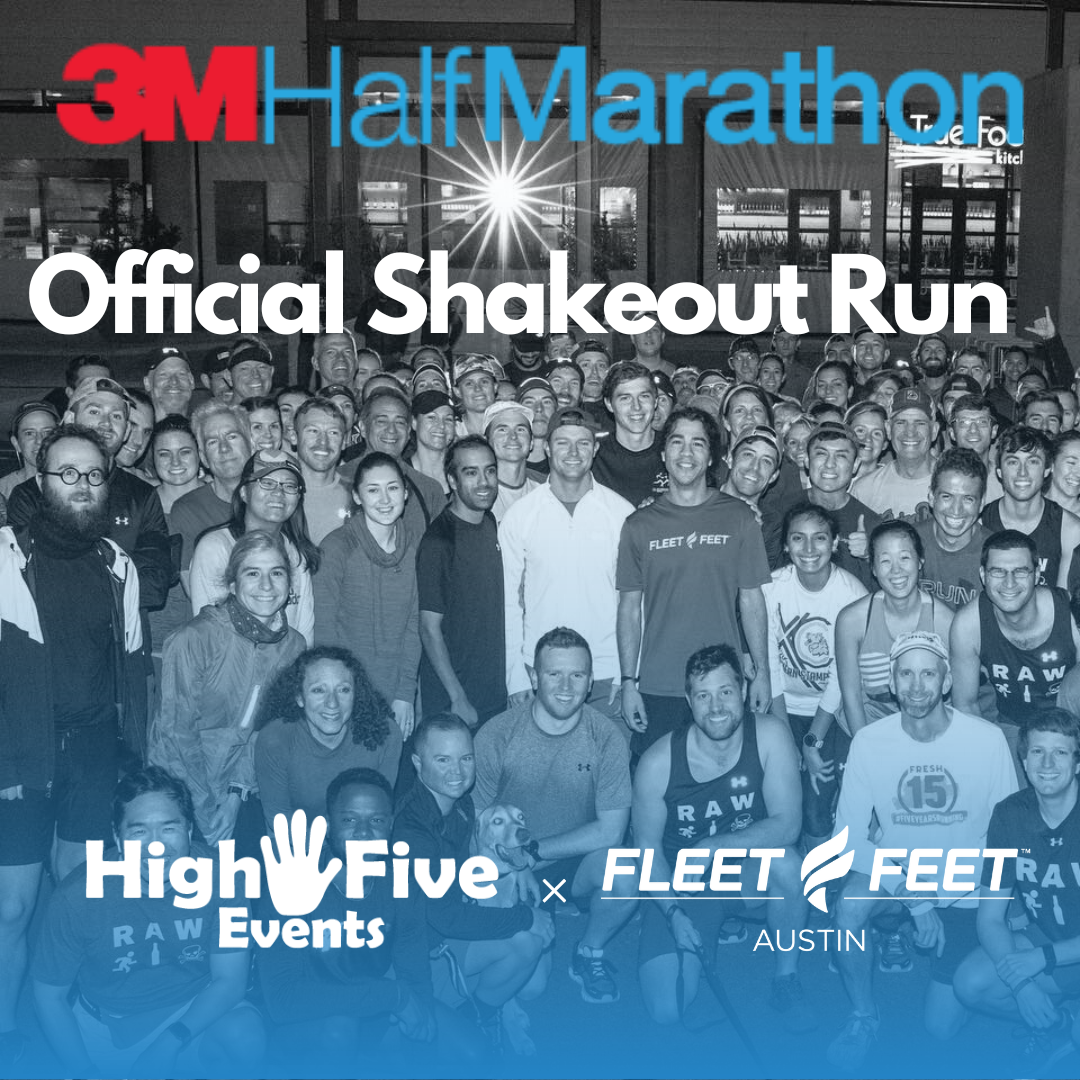 3M Half Marathon Official Shakeout Run with On and AOK Physical Therapy - Friday, January 20th at 6:30am at Fleet Feet Austin (Seaholm)
We are thrilled to once again host the Official 3M Half Marathon Shakeout Run alongside our 6:30am Friday morning community run from Seaholm. Work through your pre-race routine as we cover some easy miles together on Town Lake—and make sure to arrive early for an On wear-test, as they'll join us for the fun. The knowledgeable Dr. Alyssa O'Krent of AOK Physical Therapy will once again be on site for those in need of guidance regarding any lingering injury or mobility challenges. As always, all paces and distances are welcome.
Finally, the team at Livestrong will be join the fun, highlighting their continued efforts in the community heading into the Austin Marathon.
More about AOK Physical Therapy:
AOK Physical Therapy is a sport-centered PT clinic located on South Congress.
Dr. Alyssa O'Krent, PT, DPT, OCS specializes in treating runners and rock climbers. She supports Fleet Feet fans by offering 20% off services to our runners :)
After a 9 year career in corporate orthopedic physical therapy, caring for 2-3 patients at a time, Dr. O'Krent saw an opportunity to transform the patient experience by providing 1:1, specialized care. She started AOK Physical Therapy to create a more enjoyable and effective way to return her patients to doing what they love.
Stop by to meet Dr. O'Krent in person or schedule a free virtual consultation by visiting www.aokpt.com