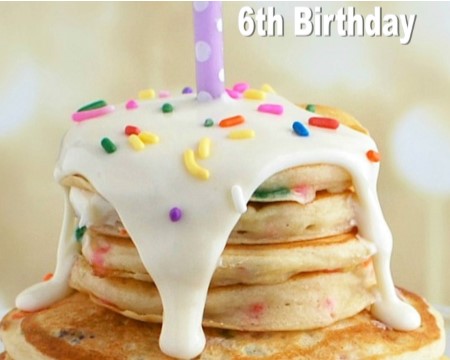 Join us for a 6th Birthday Celebration
6K Fun Run/Walk! 
When: July 25, 2015 @ 7:00AM
Where: Fleet Feet Sports
Details: Meet us at Fleet Feet on July 25th at 7:00AM. We will host a Fun Run/Walk and Pancake Breakfast! No registration is required. Simply show up and be ready to go. Anyone who wears a Fleet Feet shirt will receive $16 in Fleet Feet birthday money. Six random people wearing FF shirts will receive $60 in FF Birthday money! We will take a group photo wearing birthday hats at 7:15AM and the run/walk will start at 7:30AM. The distance is a 6K (or 3.72miles) and all fitness levels are welcome. The Run/Walk will be a wave start based upon pace groups! We simply want to celebrate our 6th year open by moving. 
Also....
6th Birthday Weekend Sale July 24th - 26th!
All Apparel Buy 1 Get 1 Free
$6 Sock Sale
 Select Shoes on Sale
and more...