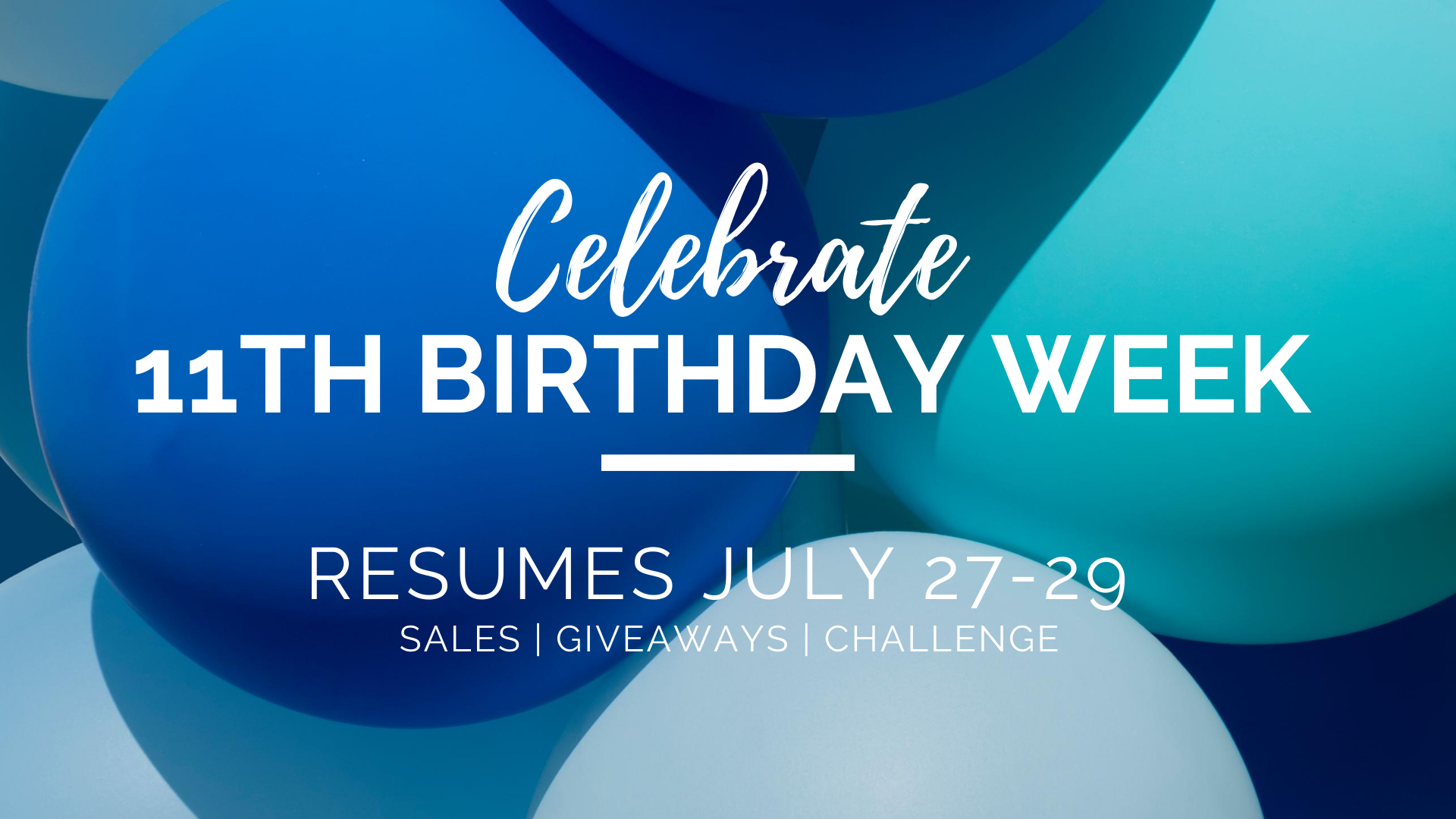 UPDATES: Due to the closing of the store until July 27th, we're pausing our Birthday Week Celebrations. The sales and giveaways will continue starting on July 27th and continuing through the 29th!

The good news is you will now have until JULY 29th to finish up your 11 miles of run/walking to earn a beach towel!

_______________________________________________________________
SAVE THE DATES! July 20th-26th

On July 25th, we are celebrating our 11th store birthday! We will be celebrating the best way we know how - with a week full of fun sales, giveaways, and a socially distant run challenge. You're invited!

Check out our daily SALES and be sure to stay tuned to our Facebook page!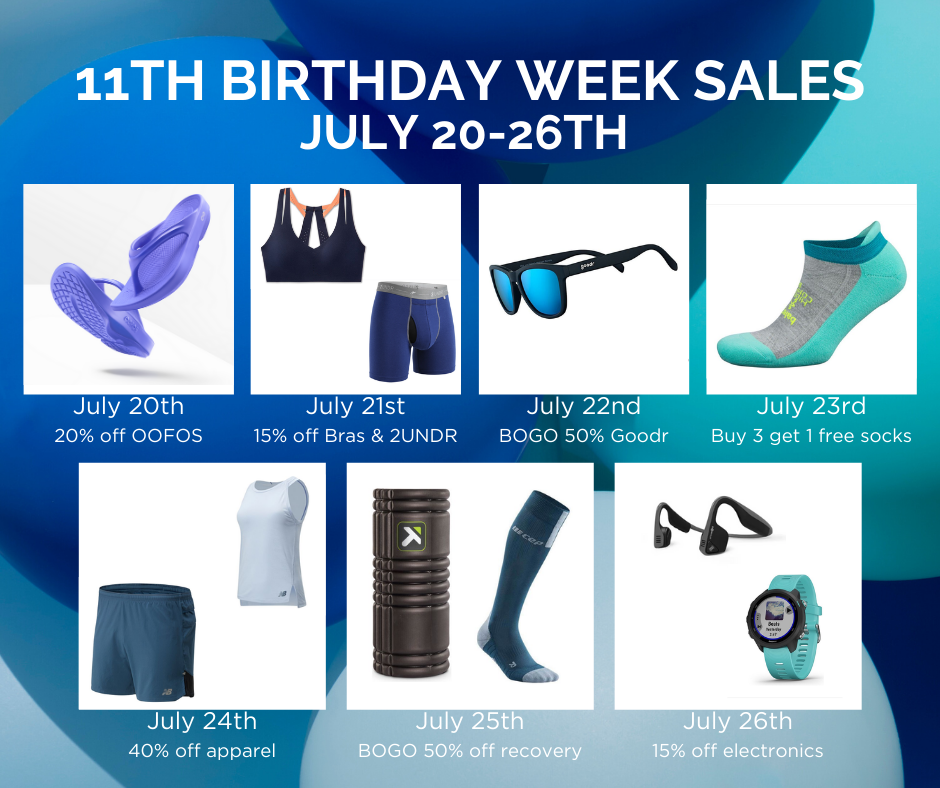 To be entered to win a daily GIVEAWAY, like, comment, and share our daily sale posts to help spread the word!

To participate in the SOCIALLY DISTANCED RUN CHALLENGE:

1) Run/walk 11 miles between July 20th and July 26th
2) By midnight on July 26th, post proof of your mileage (e.g. a Garmin or Strava weekly summary) on Facebook or Instagram and tag us or email your proof to seren@fleetfeetaugusta.com.
3) Pick up your Free Fleet Feet Beach Towel! *while supplies last

Thank YOU Augusta for supporting us and helping us build what we think is the greatest running community in the world!

WE ❤️ YOU AUGUSTA.