Here are a few ideas for your loved ones:
Apparel:  We offer a wide variety of high quality workout gear from Nike, Brooks, New Balance, Anue, Moving Comfort, and Janji.  The price range is from $15 to $300 per item. Additionally when you purchase and two in-stock pieces, receive a $10 store credit free (until Dec 24th).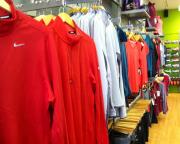 Footwear:  We offer seven brands of footwear that are tailored to help keep you comfortable and injury free.  We carry only the highest quality, most tested products on the market and will be more than glad to fit you or your loved one!  The prices range from $70 (sale items) to $160 per pair.  
Socks, Electronics, Insoles, Gloves, Hats, Massage, and Other Gear:  We carry a large number of great accessory products that we've personally identified to help keep you injury free and more comfortable when you work out!  The prices on these items range from $5 and up.  Fresh, high quality socks are ALWAYS a big Holiday seller for us!  All in-stock Garmin VivoFit and Forerunner 10's are $99 each while supplies last (normally $130)!!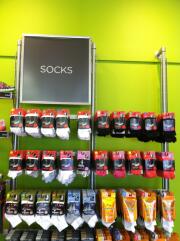 Gift Cards:  If you cannot decide or want your loved one to experience our FIT Process, these are easy to buy, can be purchased in any denomination, and can be used at any individually owned Fleet Feet Store nationwide!