Join us for an informative strength training clinic presented by Dr. Clay Holton.  Most athletes are diligent about getting their cardio in, but forget another integral part of fitness...strength training!  Dr. Holton will teach us how strength training can make you a stronger runner and stay injury free!
WHEN: Wednesday, October 24th, 2018
TIME: 7:00 p.m. -  8:00 p.m.
LOCATION: Fleet Feet Sports Augusta, 229 Fury's Ferry Rd, Augusta,GA
WHO: All activity levels welcome; runners, walkers and gym rats alike!
---
MEET DR. CLAY HOLTON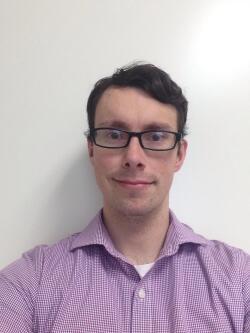 I'm a physical therapist and certified strength and conditioning specialist (CSCS) that enjoys making people feel better, move better, and improve their capacity to perform the activities they enjoy most. For some people, this means being able to play with their grandkids. For others, it means running a 4:20 mile or completing their first marathon. Whatever the patient or client's goals, I take great effort in performing a thorough evaluation to tailor a plan of care to match each individual's needs.
I particularly enjoy working with runners because I've competed in track, cross country, and road racing for about 12 years and have dealt with my share of injuries. I enjoy reading running-related research to learn more about the intricacies of how the human body functions while running.
I'm also an adjunct professor at Augusta University in the undergraduate Kinesiology department where I teach students who are often wishing to pursue fields in physical therapy, occupational therapy, coaching, nursing, and personal training.
I've included a bit about my educational and running background and how you can get connected with me online.
Education
Bachelor's in Kinesiology from Augusta University, 2013

Doctor of Physical Therapy from Augusta University, 2016
Other credentials and certifications
Certified Strength and Conditioning Specialist (CSCS), 2016

Functional Movement Screen (FMS) Level 1 Certification, 2016

Selective Functional Movement System (SFMA) Level 1 Certification, 2017

Bloodflow Restriction Training Certification, 2017

Dry Needling Certification (Part 1 of 2 Completed), 2018
Personal Records (I was only a mid-pack D2 guy. But I was thankful for the opportunity to compete).
15:54 track 5000m

15:59 road 5k

33:38 XC 10k

33:48 road 10k

1:14:42 half marathon
Get Connected