Bethany's Bikini Boot Camp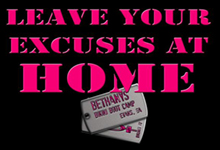 Bethany's Bikini Boot Camp is a one of a kind outdoor fitness program for women of all age, fitness levels, and sizes. The program is designed to reduce body fat, sculpt muscles, increase endurance, stamina, strength, and flexibility all while working out in a group and making new friends. They provide an environment of motivation and encouragement to help you gain the confidence to exercise and live healthy.
Lori Comshaw's at Home Personal Training 

When you are serious about getting fit, working with a personal trainer can help you maximize your workout getting the most out of the time you spend on your fitness program. As your personal trainer, Lori will customize your exercise plan and inspire the motivation to stay on track to meet or exceed your fitness goals.
Andy Jordan's Bicycle Warehouse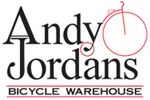 Andy Jordan's Bicycle Warehouse, in Augusta, Georgia, has provided cyclists of all types with high quality bicycles & accessories, great service, and honest advice from a knowledgeable staff since 1974. And it is for this reason that AJBW has been awarded 
Metro's Best Bike Shop 
5 years in a row. AJBW is your local source for the most comprehensive selection of bicycles and equipment. Stop in and see for yourself! 
AJBW is the exclusive, authorized dealer for Giant, Specialized, and Globe.
Ultimate Ride Personal Training and Group Fitness Studio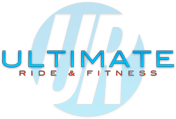 We want to be the BEST part of our clients day everyday! We created the Ultimate Ride and Fitness based on Making Ordinary People Feel Extraordinary but we want to exist for One Reason. To Change Lives! We want to provide you with a life changing experience, friendly non intimidating atmosphere and family environment.  We are motivators, partners and someone invested in your success to provide inspiration to accomplish what you never thought was possible. We are one team of trainers fired up about YOUR fitness GOAL! You can do it and we can help!


New Life Natural Foods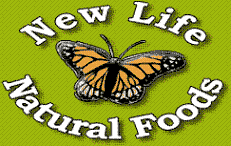 New Life Natural Foods originally carried Vitamins and Herbs. Along the way, they have expanded the square footage, adding space for much increased retail as well as for the cafe and juice bar.  DiChickO's Peri-Peri Cafe serves Flaps (Grilled Wraps), Paninis, Salads and More.  Their chicken has been marinating in their own Peri-Peri Marinade which can be spiced up even more when you order! All 8 of their South African inspired Peri-Peri sauces are available when you dine in.


Augusta Sports Council

The Augusta Sports Council strengthens the quality of life and the economic well-being for the city of Augusta through recruiting, supporting and attracting sporting events.
The Augusta Sports Council believes in promoting activity in Augusta! This group is the go to resource for initiating and maintaining the integrity of sports in our community. If you are looking for more information on your sport, or want to browse other events in our community feel free to check out the Augusta Sports Council page.