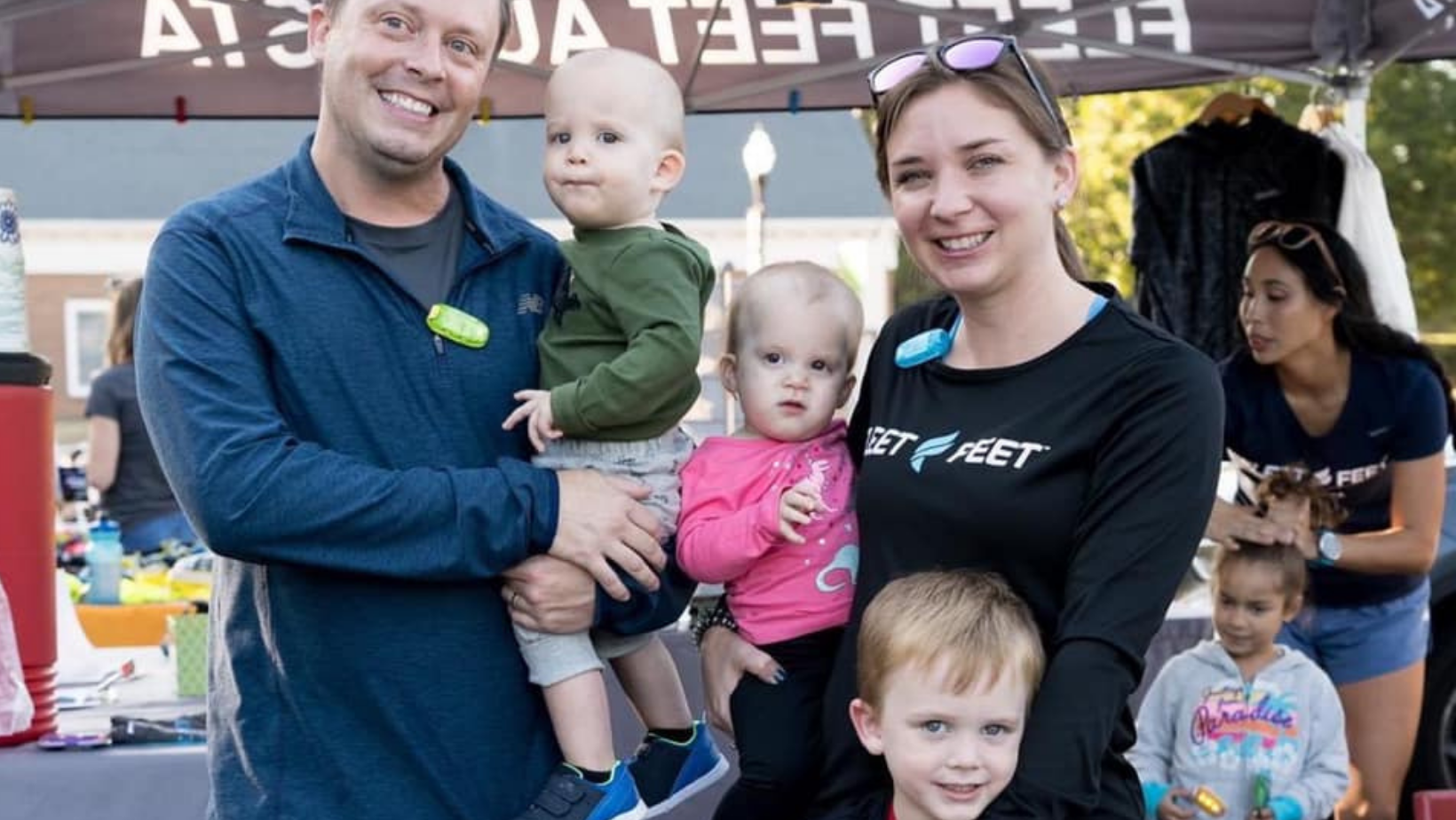 Fleet Feet Augusta is locally owned and operated by Michael and Jenafer McCauley.
Michael is originally from Greenville, SC. He graduated from Gardner-Webb University as an International Business and French major. During his time at Gardner-Webb he competed in cross country and indoor/outdoor track. After college Michael stepped up his running game and qualified for the Boston Marathon in 2006. Also, he holds decent personal records in the 10k and half marathon (his favorite distance). His favorite victory was winning the Paris Mountain 20k in Greenville and running 1 hr and 14 minutes twice in the half marathon. Before moving to the CSRA, Michael co-owned and operated Fleet Feet Sports in Greenville for 3 years. He made the decision to move to Augusta and start his own business. Little did he know he would find a beautiful wife and business.
Jenafer is originally from Canton, Ga. She shares the same passion for running as Michael. She started running cross-country and track in high school. After high school she moved to Augusta to compete on the cross country team at Augusta State University. During her time at Augusta State she earned several running honors. She qualified for NCAA Division II Regional's 4 times and Nationals her senior year. In 2009 she was named Augusta State University's Female athlete of the year. Jenafer's favorite racing distance is the 5K; however she has moved on to run several half marathons and one marathon. After college she met her wonderful husband and they started Fleet Feet North Augusta in 2009.
Michael and Jen want to spread their passion for fitness throughout the CSRA. "Our vision is to build a fun and vibrant running community in the CSRA". They love to run at the canal, the Greeneway, FATS, and Turkey-Vine trail.
Locations
Augusta
229 Furys Ferry Rd.
Augusta, GA 30907
M-F: 10am - 6pm
S: 10am - 5pm
Su: 1pm - 5pm

View Store