Thank you for your patience and support during this difficult time. With your safety in mind, we have made the decision to close our doors and offer curbside pick-up until April 4th.
You have the option to place a curbside order through www.fleetfeetaugusta.com or call the store at 706.922.9860 to place your order!
NEW HOURS
MON-SAT 10am-5pm
SUN Closed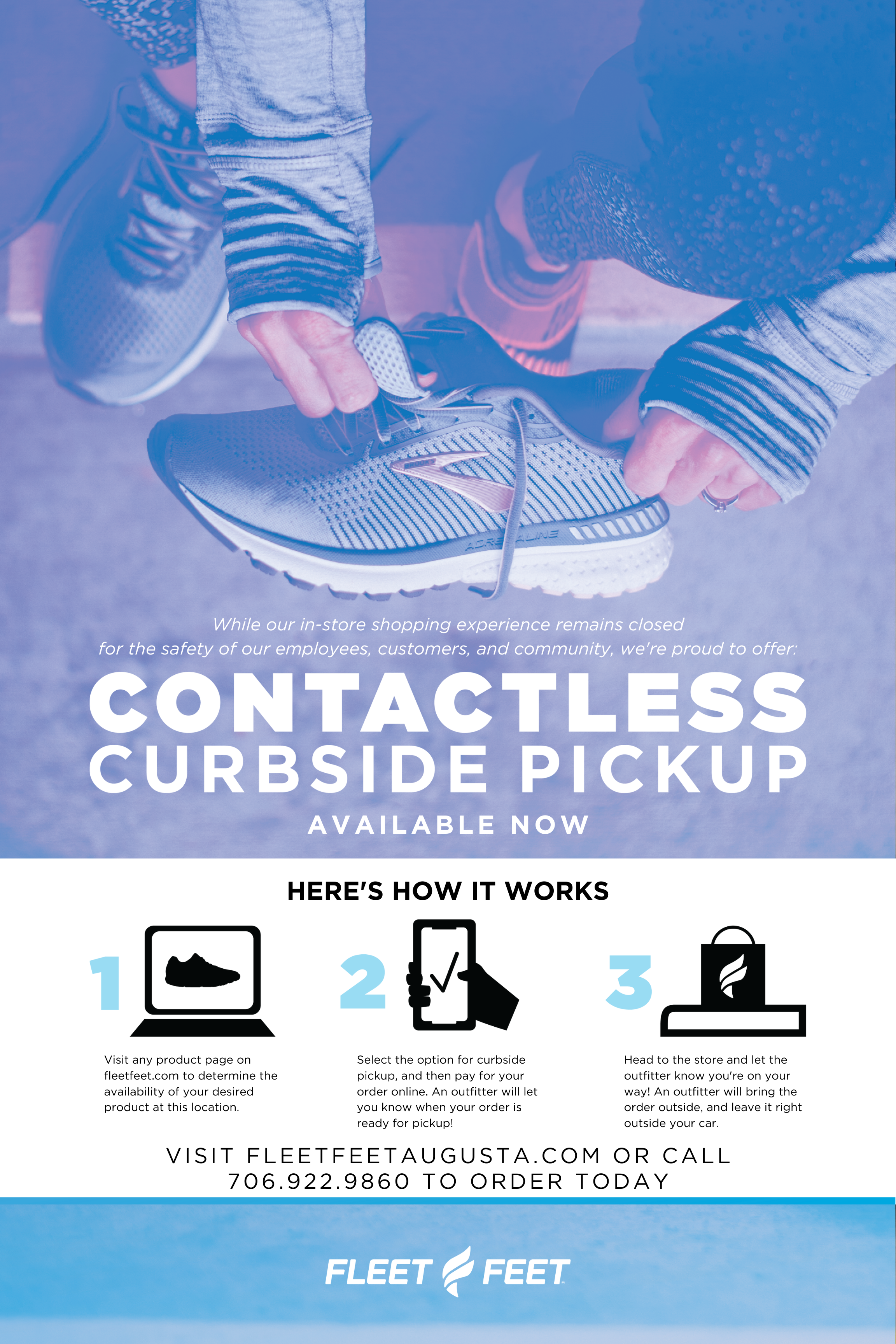 Questions? Give us a call at 706.922.9860!
Thank you for supporting local!