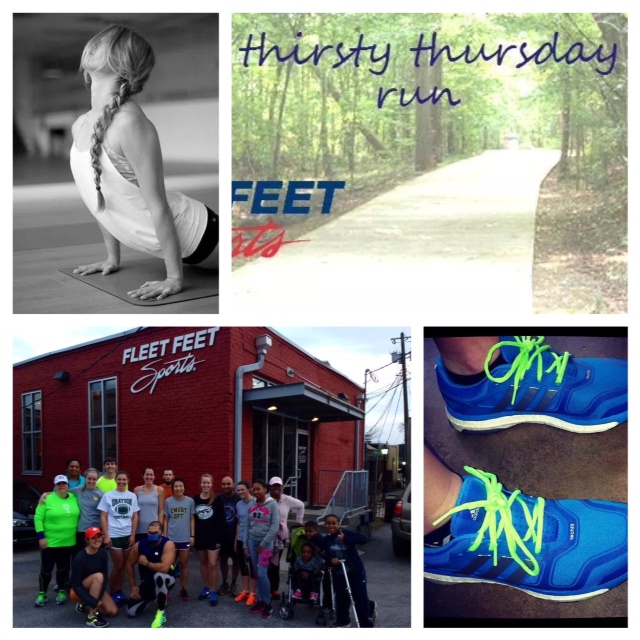 Calendar of events
Tuesday 4/15
-Join us at 6pm in Lawrenceville for our group run sponsored by Chick-Fil-a! The cow will be out there hanging out and we will have fun giveaways!
- We will also be having a run at our Sandy Springs location at 6:30pm sponsored by the Orange Theory gym.
Wednesday 4/16
-Having trouble finding your center? Then join us Wednesday morning at 9am in Johns Creek for yoga with Mobi Yogi. Namaste
Thursday 4/17
-Enjoy a little beer with your run? Then our Thirsty Thursday run starting from Jekyll Brewing at 6pm is the run for you! You'll come for the run and stay for the great beer.
Friday 4/18
-Join us for our new yoga class in Lawrenceville at 8:15 am taught by Mobi Yogi
Saturday 4/19
-Help us support Boston and stay Boston Strong with our group run in Sandy Springs starting at 8am. We will have Boston Strong shirt giveaways as well as an awesome crowd! Hope to see you out there!
Sunday 4/20
-Happy Easter! We will be closed this Sunday so that our employees can join in on all the Easter egg hunt fun! See you again Monday morning from 10-7.