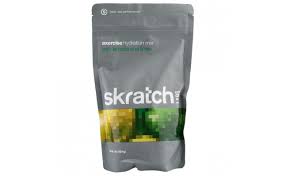 Exercise Hydration Mix

This is an all natural sports drink.  It replaces both the fluid and electrolytes you lose in your sweat while providing just enough calories to help fuel your working muscles. Flavored with only real fruit and containing no artificial colors or preservatives, our drink mix won't upset your stomach, leave a bad taste in your mouth, or challenge your IQ with tongue twisting chem-lab ingredients.  It just works better.  Maybe that's why, for years, top athletes have been secretly replacing their sponsors' products with drink mix made from Skratch.  You Sweat. We Hydrate. Resealable Bag contains ~20 16oz (500mL) servings 

 Daily Electrolyte Mix

This is not a sports drink. This is an all natural electrolyte mix for those times when water isn't enough but a sports drink is too much. Our Daily Electrolyte Mix is designed to help you maintain an optimal level of hydration in that place between just sitting around and working out. You know, life. With just a hint of sweetness it's flavored with only real fruit and contains no artificial sweeteners, coloring agents or preservatives. That means it has everything you need and nothing you don't. The result is a simple and
                                                                                         clean taste that you'll actually enjoy drinking. You Live. We Hydrate.

              Hyper Hydration Mix

              Our Hyper Hydration Drink Mix is an EXTREMELY high sodium mix designed for those times, and only those times, when you are unable to replace all the fluid you are losing through sweat any other way.  How does it work?  It has a ton of sodium in it, that's how.  More than an entire bag of potato chips, in fact.  Which is why it's not for everyone.  This isn't for sipping on the couch, it's for when you're about to spend some serious time and energy in the pain cave.
The high sodium content in Skratch Labs Hyper Hydration helps increase your body's reserve of water and sodium so you can perform at your best when conditions are at their worst.  This is not suitable for a mellow one hour bike ride or run.  It's for those all-day or all-out efforts that are so taxing, it's impossible to take in enough fluids to keep up with what you're sweating out.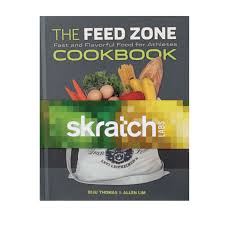 The Feed Zone Cookbook 

Eat like the pros. Feed Zone meals are the perfect balance of science and practice from Dr. Allen Lim and Chef Biju Thomas. A no-fuss guide to preparing good food that will change the way endurance athletes eat. With refreshingly simple ingredients that measure up to the demands of training and racing, Biju's recipes are easy to follow and big on flavor. His tantalizing mix of salty, sweet, and savory satisfies an athlete's cravings and prepares the body for top performance.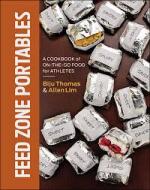 Feed Zone Portables

                    In their new cookbook Feed Zone Portables, Chef Biju and Dr. Lim offer 75 all-new and ALL PORTABLE food recipes for cyclists, runners, triathletes, mountain bikers, climbers, hikers, and backpackers. Each real food recipe is simple, delicious, easy to make—and ready to go on your next ride, run, climb, or hike.

Feed Zone Portables keeps all the most popular features of The Feed Zone Cookbook including quick and easy recipes for athletes, beautiful full-color photographs of every dish, complete nutrition data, tips on why these are the best foods for athletes, and time-saving ways on how to cook real food every day.

Try out new rice cakes, two-bite pies, griddle cakes, waffles, baked eggs, sticky bites, rice balls, paninis, cakes, and cookies. Wherever you go, these real foods can easily come with you and will nourish your best performance.