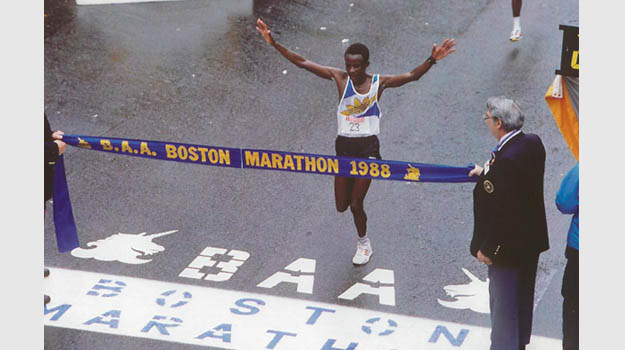 No. 10 – Kenya Takes the Lead
Year: 1988
The first African to win any major marathon goes to Kenya's Ibrahim Hussein, who in 1988 won one second ahead of Tanzania's Juma Ikangaa to win the Boston Marathon.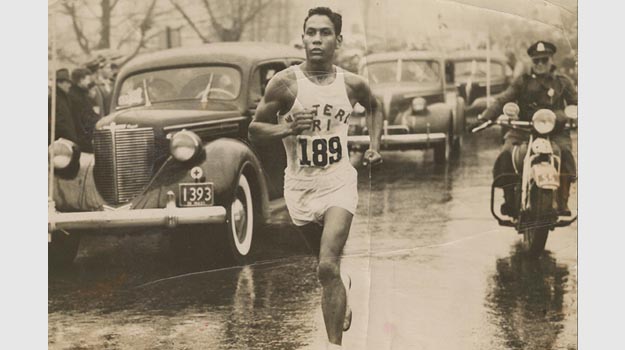 No. 9 – Heartbreak Hill Gets Its Name
Year: 1936
Defending champ Johnny Kelley gave Ellison "Tarzan" Brown a sympathetic pat on the back when he passed him on the now-famous hill. The friendly gesture was just what Brown needed as he finished the race ahead of Kelley, taking the first place spot in 1936. Kelley's heart was broken, and "Heartbreak Hill" was born.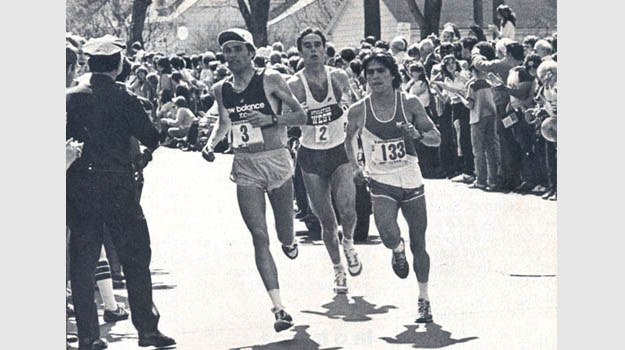 No. 8 – The Battle of Salazar and Beardsley
Year: 1982
Everyone needs a little extra competition from time to time. The first two runners to break the 02:09:00 mark did so in the first race, Alberto Salazar and Dick Beardsley dueled each other the final nine miles to claim first place. Salazar was victorious in the end, just two seconds ahead of his opponent.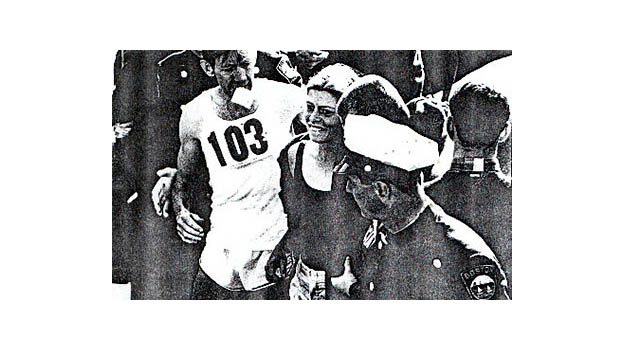 No. 7 – Roberta "Bobbi" Gibb is First Woman to Run Boston
Year: 1966
It wasn't until 1972 that women were officially permitted to run the Boston Marathon, but Bobbi Gibb did it anyway, disguised in her brother's Bermuda shorts and white leather Red Cross nurses' shoes (as there were no women's specific running shoes at the time). In 1996, Gibbs was recognized for her three wins in 1966, 1967, and 1968 along with an inscription on the Boston Marathon memorial in Copley Square for her achievements. It's time for home-girl to get a signature shoe.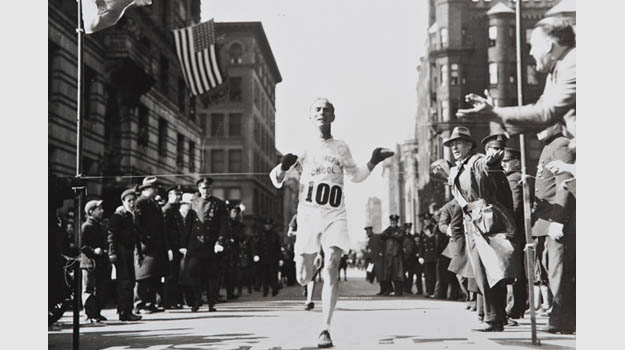 No. 6 – Clarence H. DeMar's Repeat Victories
Year: 1911
DeMar sounds like a beast. Claiming the top spot in 1911, the Melrose, Massachusetts native went on to win seven Boston Marathon titles, winning his final race at the age of 41 years old.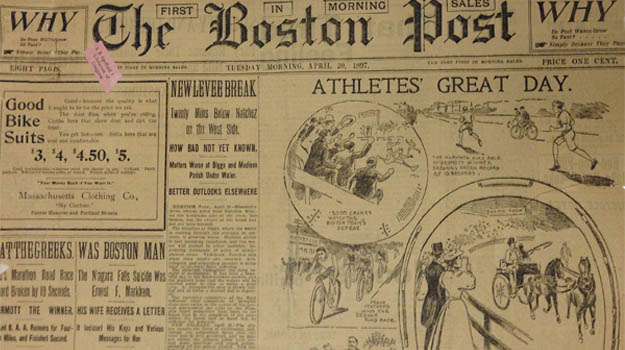 No. 5 – The First Race
Year: 1897
Originally named the American Marathon, the first Boston Marathon was won by John J. McDermott of New York, breaking away from a 15-member starting field.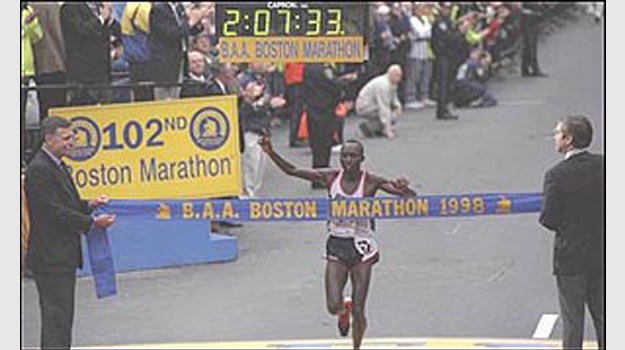 No. 4 – Three Times as Fast
Year: 1998
The first time three runners finished in under 02:08:00 in the history of the sport happened with Moses Tanui won with 02:07:34, Joseph Chebet with 02:07:37, and Gert Thys with 02:07:52 in 1998.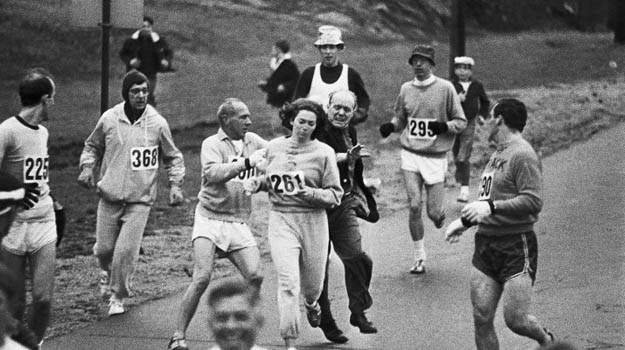 No. 3 – Kathrine Switzer First with Race Number
Year: 1967
Kathrine Switzer followed the path of Bobbi Gibb in 1967 as the first woman to run with a race number when she was famously attacked as Jock Semple tried to rip off her number to eject her from the race. Switzer later went on to win the New York City Marathon in 1974 and race again in Boston to take the 2nd place in 1975.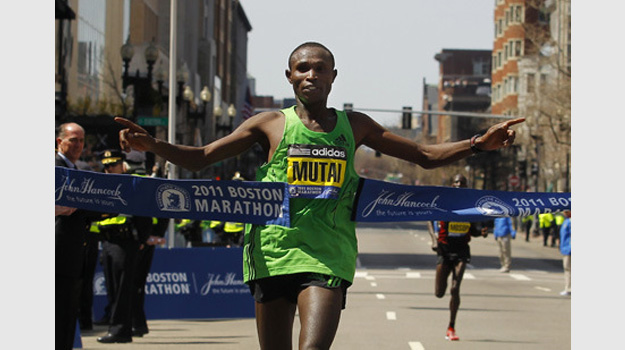 No. 2 – Geoffrey Mutai of Kenya Wins the 2011 Boston Marathon
Year: 2011
Mutai made his mark in Beantown two years ago with the fastest marathon ever run with a finish time of 02:02:03. Though it wasn't eligible for world record status due to the International Association of Athletics Federation's rules concerning tailwind advantages, the time is yet to be beat.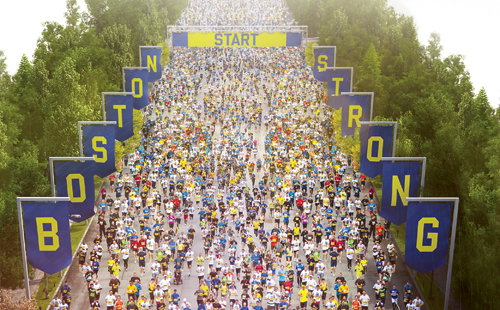 No. 1- Boston Marathon bombings
Year: 2013
The running world as well as the city of Boston was forever shaken when two terrorists planted bombs around the finish area of the 2013 Boston Marathon. Many lost their lives and countless were injured. Now more than ever the running community has come together to forever remember and become Boston Strong.