SOCKS & WHY IT MATTERS 
The right sock is just as important as the right shoe.  But what type of sock do you prefer?  Do you like tight or thin, or thick and cushy?  What about synthetic or natural?  Tall or no-show?  Like feet and shoes, socks come in all different shapes, colors, and sizes.  So how will you know what's best for you?  Try them on!  
Choosing a sock that works for your feet and your activity level is a critical component of Fleet Feet Sports' FITLOSOPHY. Consider the fact that your sock is the layer of material that sits directly next to your skin and is intended to wick moisture and protect your feet from calluses, blisters and other potential irritations. So, why not pick a pair of socks that fits your foot best? At Fleet Feet Sports we recommend that you wear non-cotton, breathable socks for running, walking or other activities. Important characteristics to consider about the FIT and FEEL of a sock include:
1.    Seams
2.    Fibers & Materials
3.    Ergonomic Fit
4.    Heel Pocket
5.    Needle Count
6.    Engineered Cushioning
Here are some of the top reasons why we make this recommendation:
At rest, the average foot releases 1 cup of sweat each day.
On a 5 mile run, your feet produce enough sweat to fill an 8 ounce glass.
55% of foot perspiration evaporates through the shoes upper. The other 45% is absorbed in the sock and footbed of your shoe!
Two trillion bacteria live on your feet (that's 12% of all bacteria on the human body).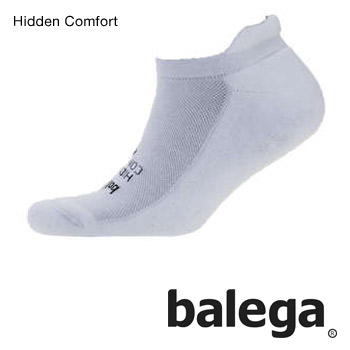 Balega is a joint American/South African company with a focus on the running. All Balega socks are designed, tested and manufactured at a state-of-the-art facility in Cape Town, South Africa and distributed in out of a facility in Hickory, NC.
With a development team comprised of runners and athletes passionate about their lifestyle, Balega is committed to designing product of the highest quality and greatest comfort to withstand whatever your training dishes out. The difference is in the details.
Hand linked seamless toe eliminates friction and abrasion
Extra deep heel pocket ensures sock doesn't slide down during activity
Drynamix shifts moisture away from skin to ensure ultimate comfort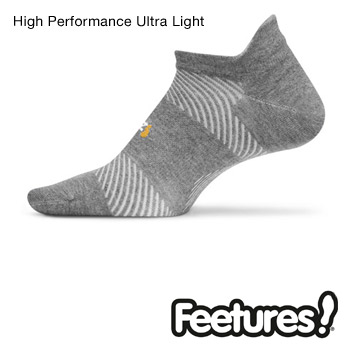 Feetures! is committed to supporting runners pursuing a healthy and active lifestyle. Created for runners by runners, Feetures! socks are designed to offer the superior fit, feel and durability that will keep you running.
Perfect Toe seam-free toe closure for all day comfort
Premium fibers, iWick and Merino+, for superior performance and durability
Power Arch (patent pending) enhances fit and supports the arch
~~~~~~~~~~~~~~~~~~~~~~~~~~~~~~~~~~~~~~~~~~~~~~~~~~~~~~~~~~~~~~~~~~~~~~~~~~~~~~~~~~~~~~~~~~~~~~~~~~~~~~~~~~~~~~~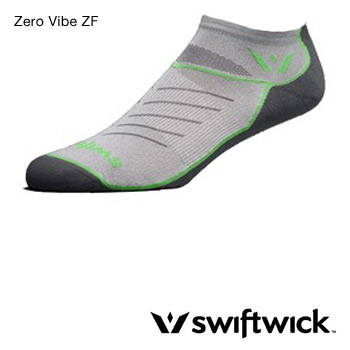 Incorporating the benefits of compression into their footbed, Swiftwick socks provide a unique fit and feel in a market full of me too brands. With every pair made in the USA Swiftwick aspires to provide the best product for athletes in their pursuit of excellence.
Compression in footbed offers superior fit
200 needle knit creates a protective second skin for your feet
Linked toe Construction eliminates all seams