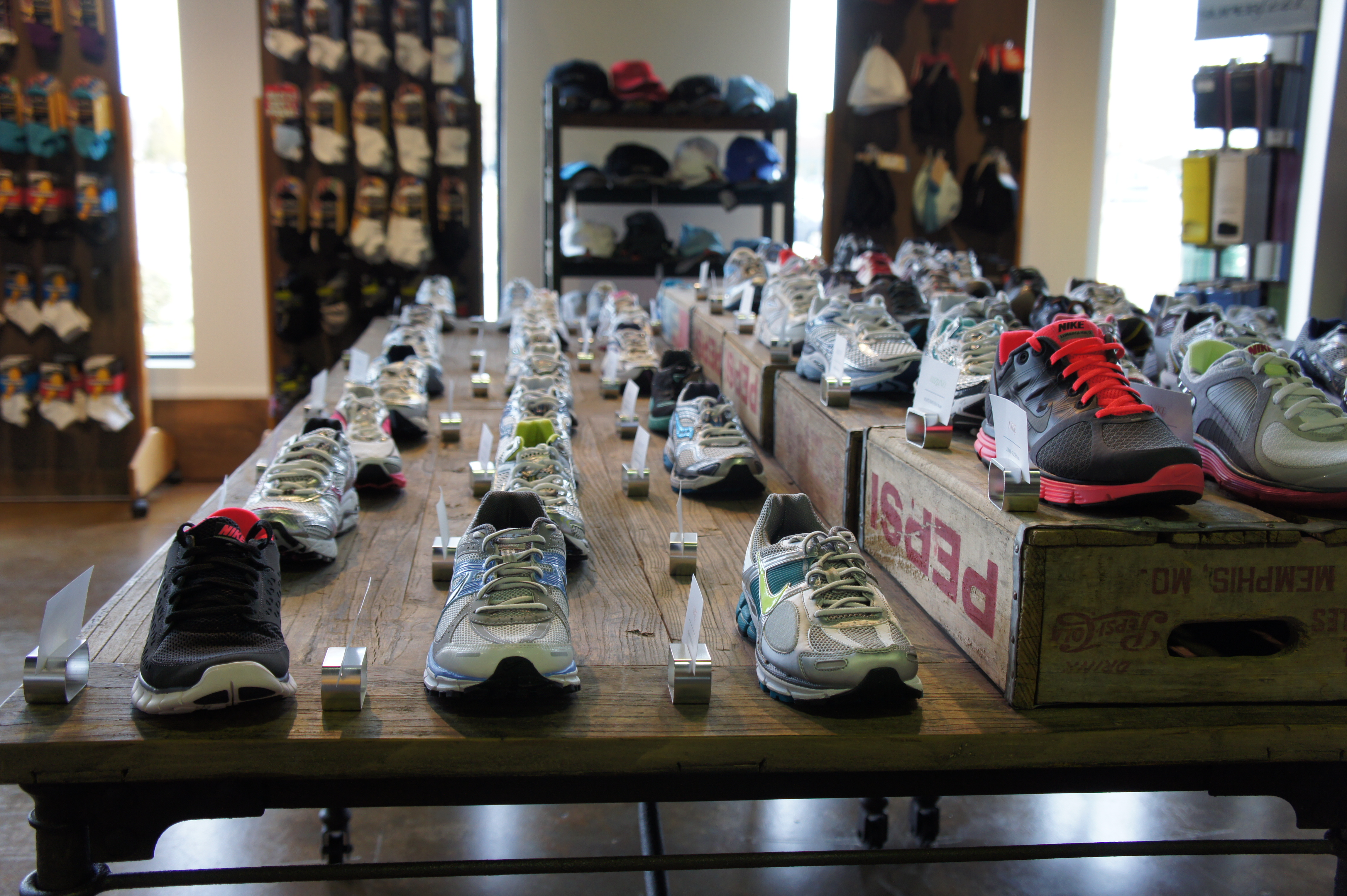 Fleet Feet Sports understands that feet are like snowflakes, no two are alike. That is why we pride ourselves on providing customized individual service to each of our customers. We will take you through a Fit Process that includes a total foot evaluation of your foot history and past injuries. We take seated and standing measurements to evaluate joint flexibility while paying special attention to your foot shape, as these are the most important factors in choosing the right shoe for you. Our goal is to find you the proper fit and support for your lifestyle or activity. Using this information, we utilize our training and experience to make individual footwear recommendations.
Plan to spend some time working with our staff to identify the right solution for you. We take as much time as necessary to insure your feet are properly fit.
Because we offer individual service we appreciate your patience.
Our footwear is carefully chosen on merits of Fit, Function, and Value. We spend a lot of time evaluating all of the models available before we put them on our wall. Our customers are very particular. We offer models from….
Adidas
Asics
Brooks
Hoka
Mizuno
New Balance
Nike
Saucony
Under Armour 
We also offer supportive sandals from
Oofos