Let us make your holiday shopping easy. We have lots ofways to browse —in-store, online, or for fast and convenient curbside pickup. However you decide to shop with us, we are your local experts and one-stop-shop to help you find great gifts for every person on your list.
Don't Sweat. Shop Early!
Shipping carriers are expecting an unprecedented order volume this holiday season. To ensure you get your gifts in time, we recommend getting ahead of the rush by shopping early.
Shop In-store, Safely
Whether you're looking for a runner, walker, or someone just getting started, let our experts help you find the perfect gifts. Book an appointment for a one-on-one shopping experience, or if you're on the go, walk-ins are welcome too. We also have virtual appointments available if you're unable to come in-store.
During every in-store visit, safety is our priority. In addition to carefully monitoring the health of our employees, we take measures to keep you safe and healthy during your visit. These measures help us maintain a safe, responsible retail environment where everyone can shop and work safely. Please review our in-store procedures and safety measures before your visit.
Thank you for helping us with this.
Shop Online, Support Local
Shop from the comfort of home while browsing local product availability. After you find everything you need, check for fast and contactless curbside pickup options here, or let us ship items to your door. Enjoy free shipping on all orders over $99 on fleetfeet.com.
Short on time? Don't forget our Fleet Feet gifts cards!
Questions? We're here to help! Please call Johns Creek, 678.475.1555, or Lawrenceville, 770.338.2996 or email joe@fleetfeetatlanta.com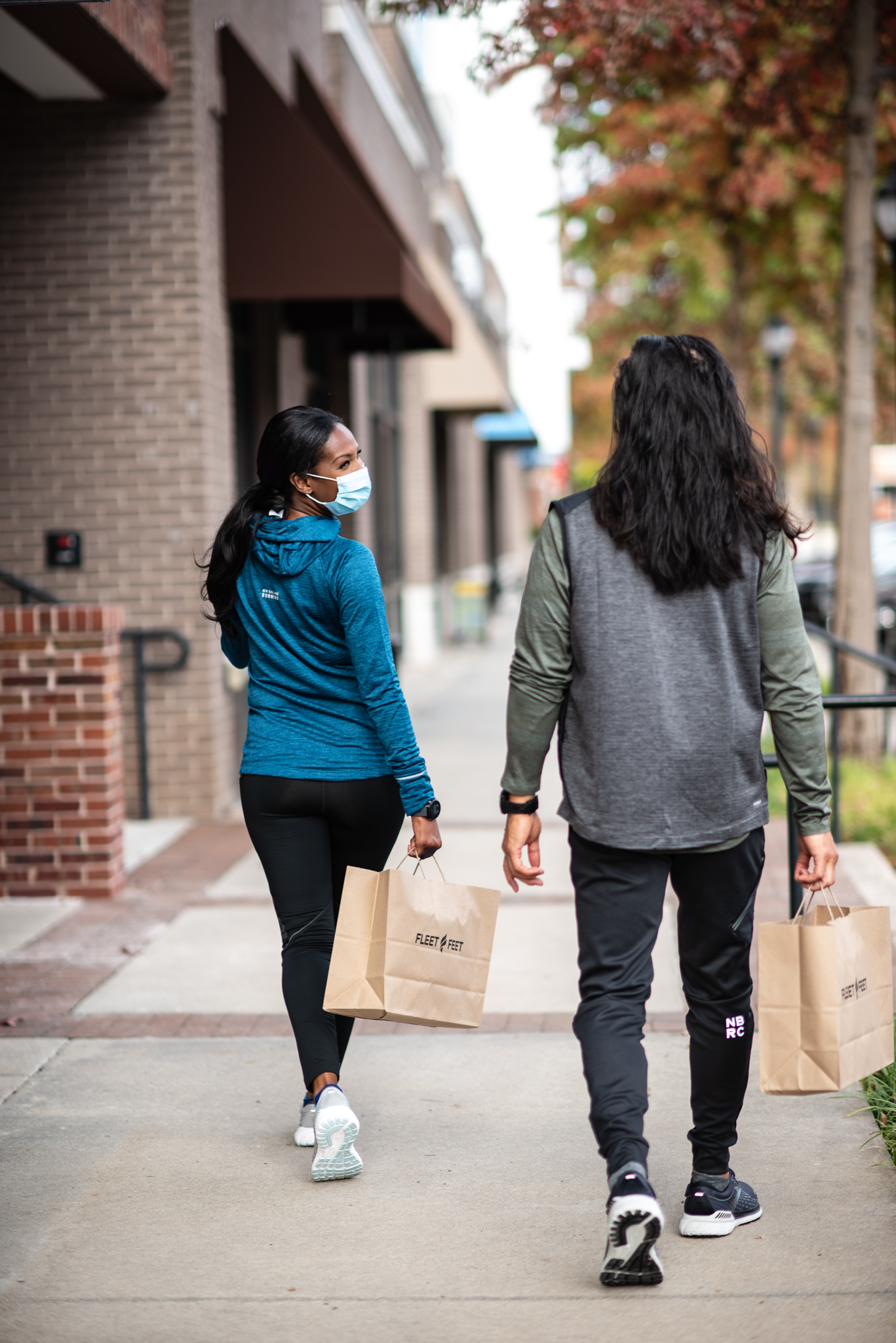 Locations
Johns Creek
9700 Medlock Bridge Rd.
Johns Creek, GA 30097
M-F: 10am - 6pm
S: 10am - 5pm
Su: 1 pm - 5pm

View Store
Lawrenceville
145 North Perry Street
Lawrenceville, GA 30046
M-F: 10am - 6pm
S: 10am - 5pm
Su: Closed

View Store