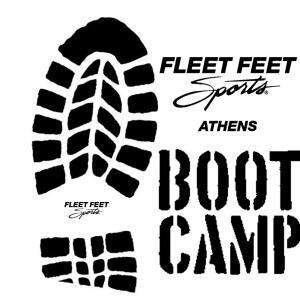 2017 Fleet Feet Sports Athens Spring Boot Camp
CLICK HERE TO REGISTER TODAY!!
What:  6 week interval boot camp aimed to increase your fitness, shed those pounds, get your heart rate up, & have a blast all at the same time.
When:  Tuesday & Thursday evenings at 6:00 pm from May 2nd through June 8th.
Where:  Practices will meet at Fleet Feet Sports Athens.
Who:  Everyone!!  Whether you're looking to start your first fitness routine or hoping to increase your strength & stamina before training for you next major race, we'll tailor the workouts to meet your fitness level.
How Much:  $60 for the entire 6-week session or you can pay an $10 drop-in fee per class.  
Fun Program Details:  Each class will last approximately 45 minutes and be filled with a mix of short running intervals, cardio, & body weight exercises.  We'll push you to get the most from yourself but you'll be able to make these sessions as hard or easy as you want.  
So, how do you get signed up you ask?  Register HERE or you can also sign up in the store!
Program Fee: $60 (or $10 drop in fee per class)