Goal Race: Will Chamberlin Memorial Santa Stroll 8k on December 15th in Bishop, GA
Race info available HERE
Training begins on November 6, 2018.  Practices will be held from the store on Tuesday evenings at 6pm & Saturday mornings 8:00am. 
You can register HERE by creating a Fitvil account (or use your existing account) and then signing up for the training program!
FREQUENTLY ASKED QUESTIONS
Q: What is the cost of the registration?
A: The cost of the entire training program is $65.00.  The registration includes prizes, giveaways, coupons, offers, incentives, expert coaching and mentor assistance.
Q: If I am already running this distance but I am looking for a group to train with is this program right for me?
A: Yes, if you want even more of a challenge we'll fine tune the 8K distance and include education on more advanced training techniques.  Rather than building endurance you will work on strength and stamina.
Q: If I miss workouts, or I have to consistently miss one of the days of our weekly meetings does that mean I cannot be involved in the program?
A: Of course you can still be involved!  We would love to have every trainee at every run, but understand that life and obligations may get in the way.  Just make sure that you are completing your training runs independently so you don't fall behind on your progress!  Also, let your coach and mentors know when you expect to miss so we don't worry about you!
Q:  How do I register?
A: Registration is open and can be found HERE.
Q: Can I come to the first workout before deciding to register?
A: If we still have open spots then of course!  We are confident after you see what the programs are all about that you will want to get involved.
Q: What does the training schedule look like?
A: We will be starting at small mileages and building over the course of the program.  It will never change suddenly or dramatically and you will always be well prepared for any increase distance. 
Q:  Where do we meet?
A:  We'll meet at Fleet Feet on Wednesdays at 6:00pm & 8:00am Saturday mornings.  Any changes will be communicated well in advance.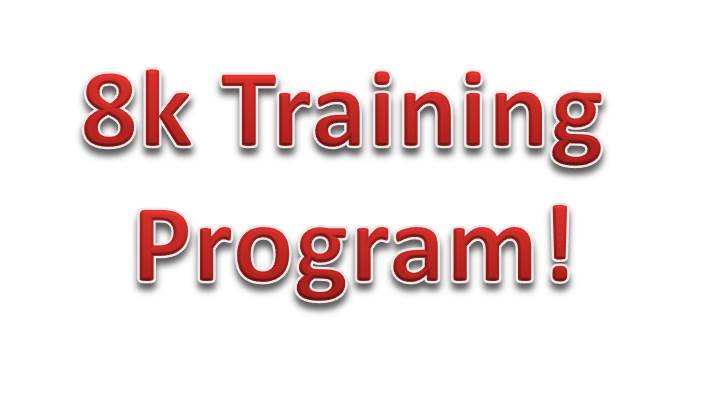 Santa Stroll 8k Training Program More Info »
Program Start: ex: Sunday, January 18th, 6:00pm
Program Fee: ex: $100 excluding race fee