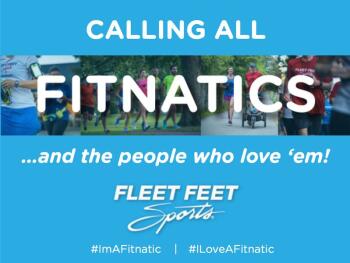 Come & join us all weekend long for our FITNATIC Weekend Sale!
A FITNATIC may do some or all of the following...
Constantly amuse friends & family with stories about your training/racing adventures.
Have a very strict set of pre race and run rituals that can't be sacrificed.
Schedule your workouts first, then all your other commitments.
Know that wearing running gear as 'casual' attire is a right you've earned.
Have shoe envy when your friends get new kicks.
Will run in horrible weather, up crazy hills, and long distances just for the BLING.
So, now that you've confirmed you are and know lots of FITNATICS, this is the weekend for you to take advantage of!  We'll have some crazy deals and giveaways, some of which are listed below and some that are too good for us to be able to mention in.  You'll just have to come in and check it out!
Lots of super deals on electronics!
Sale shoes as low as $50.
Sale apparel marked down 50% off.
Deals on winter apparel & gear. 
Great mark downs on regular priced shoes.
All socks are Buy 3, get 1 FREE.
20% off all nutrition.
Superfeet inserts are 20% off and a FREE gift to the first 30 people to purchase.
We'll be having our popular GAME DAY RUN on Saturday morning at 8:00 am.  Join us for a fun 3 miles around campus before the Dawgs game at Noon.  Keep checking back for more deals & fun to be posted as we get closer!