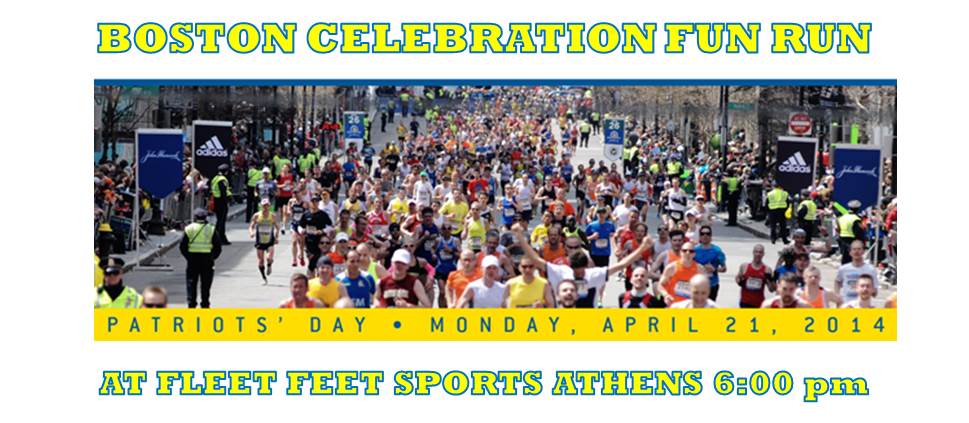 After the tragic events at the Boston Marathon in 2013, we know this years event is going to be amazing and we want to help spread that energy!  Come and join us on Monday, April 21st for our weekly group run at 6:00 pm from the store to celebrate the race, the city of Boston, and the spirit of being a runner/walker!!  
We'll have 3 & 5 mile routes and paces will vary throughout the group.  We'll have some snacks & drinks but encourage the party to continue at our neighboring watering holes into the evening.  
We'll be taking donations throughout the evening to go to The One Fund which continues to help those affected by the events in 2013.
Come join the fun & bring a friend!  Check out the event Facebook Page for the latest info & happenings too.