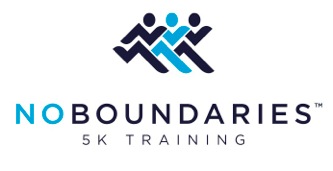 Goal Race: Butterfly Dreams 5k on August 30, 2014 in Watkinsville.
Training begins on June 24, 2014.  Practices will be held from the store on Tuesday & Thursday evenings at 6:00pm 
You can register HERE by creating a Fitvil account and then signing up for No Boundaries!
We will host informational meetings on June 17th & 19th in the store at 7:00pm.
No Boundaries is a beginner 5K (3.1 miles) training program designed for people who are currently inactive or new to running and walking. While No Boundaries focuses on beginners, all levels of walkers and runners are welcome. The program is structured to help you cross the finish line in just 10 weeks!  Along the way we'll provide you with motivation to keep you moving, guidance and advice, weekly group training runs or walks, and educational clinics on topics such as proper nutrition, choosing the right gear, and avoiding injury. Plus, you'll have the camaraderie of others just like you!
Click HERE for more information