Need an Easter gift? Something to tell your running buddy how much you miss them? Something for yourself as a treat? Check out these super cool grab bag bundles that we've put together for you to choose from and get some sweet $$ savings as well. You can either pick these up curbside or we'll even ship them out for you!
Because these are grab bag style, we do have a few questions to help us put your bundle together!
NUTRITION BUNDLE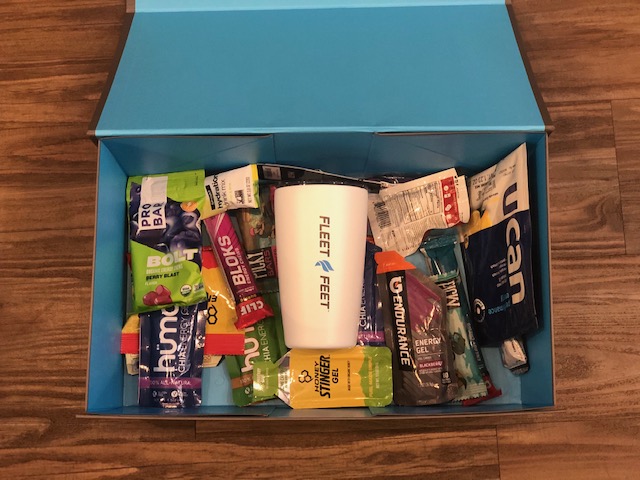 Includes: 6 assorted energy gels, 4 assorted energy chews, 4 assorted drink mixes, 2-4 other assorted nutrition items & 1 (super sweet) insulated Fleet Feet tumbler. Retail value of approximately $50 but in this special bundle it's just $35.
"MISS YOU FRIEND" BUNDLE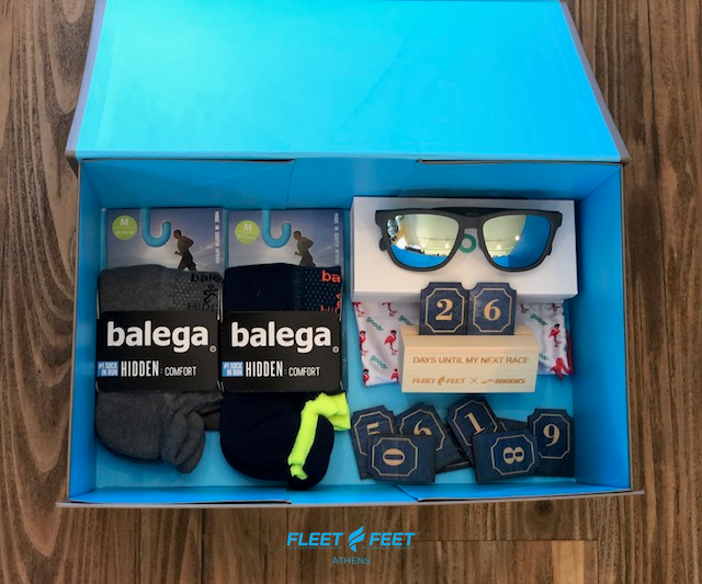 Includes: 1 pair of custom Fleet Feet Goodr sunglasses, 2 pair of Balega running socks & 1 Brooks x Fleet Feet Race Day Countdown Block set. Retail value of $65 but in this special bundle it's just $45.
TREAT YO' SELF BUNDLE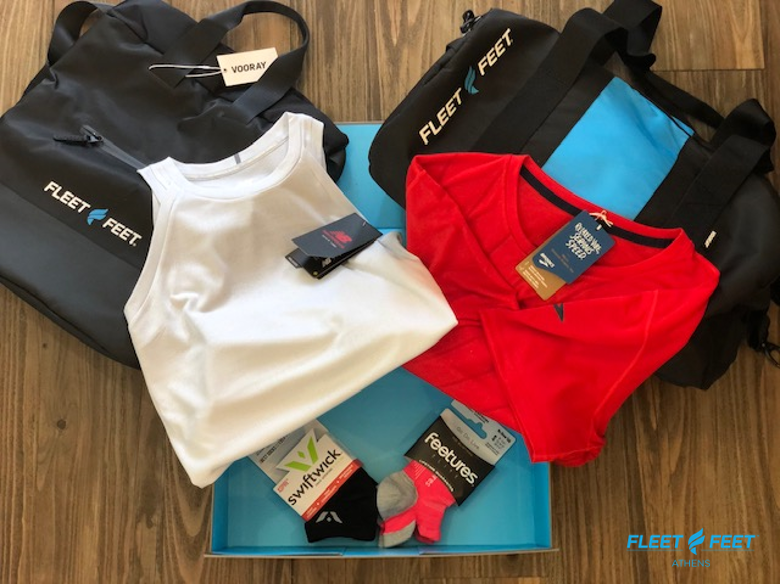 Includes: 1 custom Vooray x Fleet Feet shoulder or duffel bag, 1 premium summer apparel top, 1 pair of running socks. Retail value of $90-$100 but in this special bundle it's just $55.
Please fill out one form for each bundle purchase. Once we receive your order we will call (allow 24-48 hours) to confirm details and take payment over the phone. Bundles are limited and will be filled in the order they are received. Sorry, no substitutions.