FLEET FEET Running Club 5k FINISH
Our 5k FINISH program will get you from your couch to the finish line of a 5k. All levels of walkers and runners are welcome. Various interval groups will be offered based upon differing levels of fitness. Our dedicated coaches will be there with you every step of the way, regardless of your pace! Let's do this together!
Program Format:
Wednesday 6 p.m. Group run
Saturday 9 a.m. Group run
Why run with Fleet Feet?
Dedicated support and individual attention from your coach and interval mentor

10% discount on everything in the store for participants
Clearly marked courses
First Aid certified staff
Coach led dynamic warm-up and cool down stretching
Foam roller sessions after long runs
Information clinics on topics such as proper footwear, injury prevention, and nutrition from local experts
Weekly e-mails
Group Technical T-shirts
Group Goal Focused Race
FREE Runner's Assessment at Specialized Physical Therapy (valued at $125)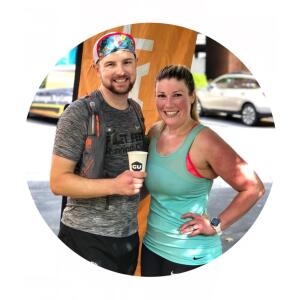 For more information or if you would like to sign up for a program, please email

hannah.buck@fleetfeet.com

or stop in the shop to fill out a waiver!
Program Start: Info session- Wednesday, April 17th @ 6pm
Program Schedule: Wednesdays @ 6 p.m. Saturdays @ 9 a.m.
Program Fee: $85 *includes race registration fee*