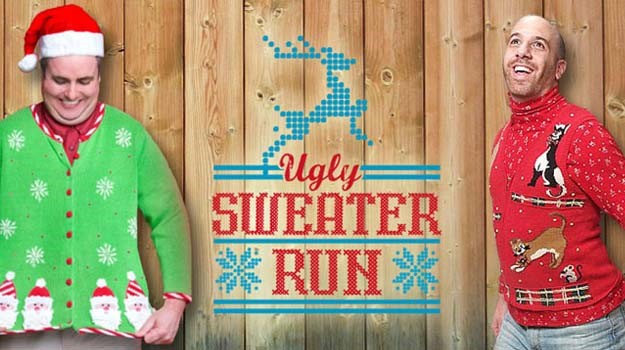 Saturday:  Fun events to join us for!
9:00 am Christmas Season Kickoff Run

Bring your friends, kids and anyone who needs to run off that turkey! 
We have a group for ALL abilities!
Wear your ugly sweaters or favorite Christmas season outfit!

10:00 am Pancake Breakfast 

Our way of saying thank you to our customers.  
Feel free to bring your favorite breakfast dish to share.   

10:15 Ugly Sweater Contest!

In store applause will help us to determine a 1st and 2nd place winner!
Prizes will be given.  
 Great discounts throughout the store!