TerraCycle
Did you know that Fleet Feet Aptos is an official TerraCycle drop off location for all and any performance nutrition wrappers?
TerraCycle® and GU Energy Labs have partnered to create a free recycling program for performance nutrition packaging. And together with Fleet Feet Aptos, we're working to bring this recycling solution to communities across the country.
All you have to do is bring your performance nutrition packaging into our store and place them in the collection bin located at the store entrance. When our bins are full, we send boxes of the collected performance nutrition packaging to TerraCycle, where they will be recycled and used in the creation of new products.
What's recyclable?
All brands of performance nutrition packaging including energy chews packets; energy gel packets; hydration, recovery, and energy drink mix stick packs and packets; GU Energy Gel 15-Serving pouches; and energy stroopwafel wrappers.
What happens to your recyclables?
Once collected, the packets are shredded and melted into hard plastic to make new recycled products.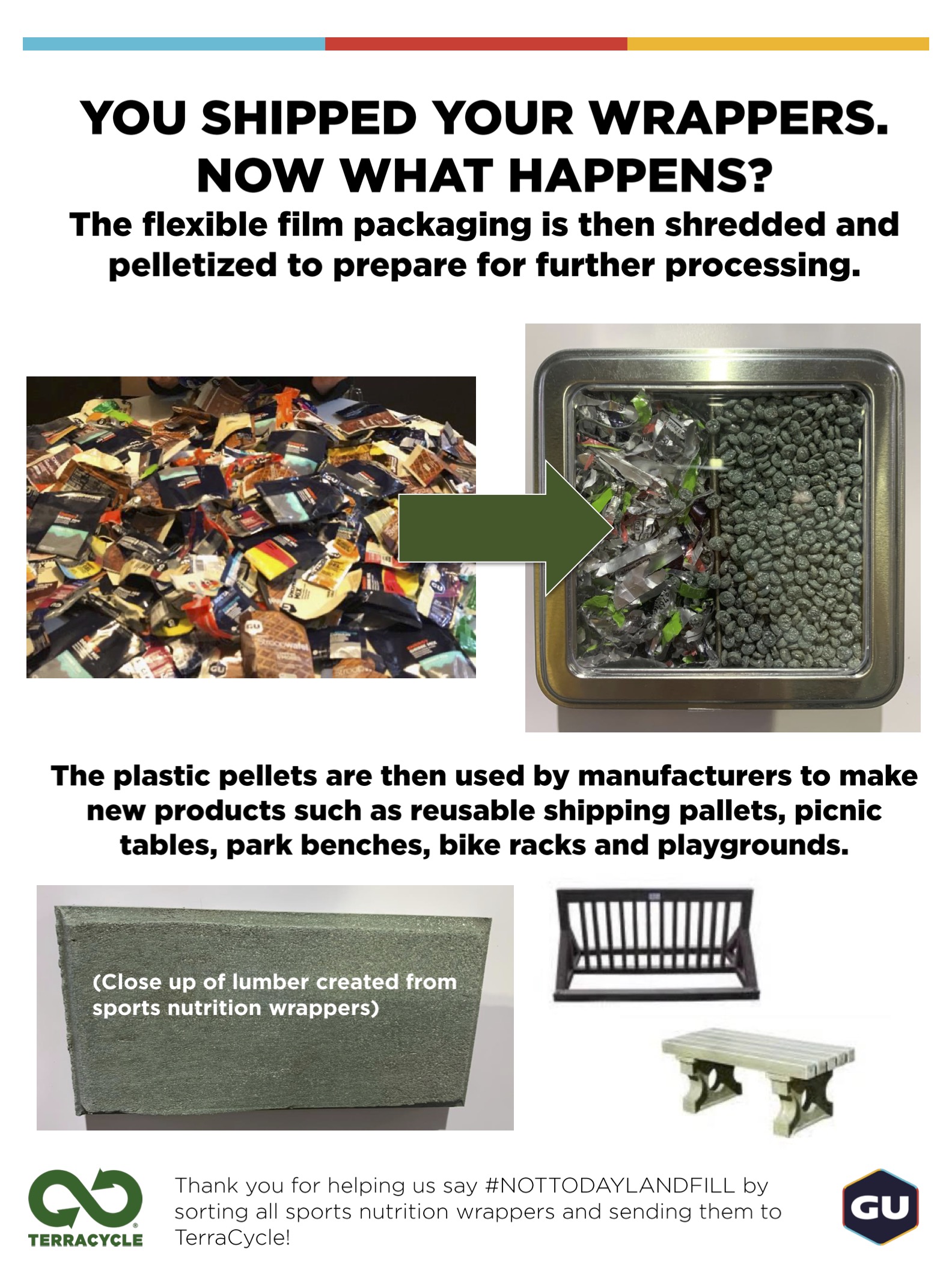 So before tossing your used performance nutrition wrappers into the garbage, drop them off before heading home after your workout to Fleet Feet Aptos.
Just say #NotTodayLandfill !