Laura Seebeck, Training Coordinator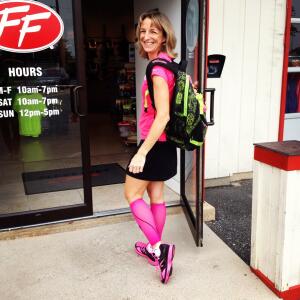 Laura is the perfect fit for a Fleet Feet No Boundaries Training Program coordinator.  Having recently competed in the Jay Cutler Baltimore Classic Body Building competition, she knows what it means to take on a challenge completely outside of your comfort zone.  As the manager of Fleet Feet Annapolis and Severna Park for many years she understands the Fleet Feet philosophy of excellence.  Most importantly, she knows how to encourage you to give your most at each and every workout so that you can meet your goals. Laura is our all time favorite cheerleader.  She never fails to bring a smile to a participant's face even just when they need it.
---
DJ DeJesus, Half Marathon and 10-miler Coach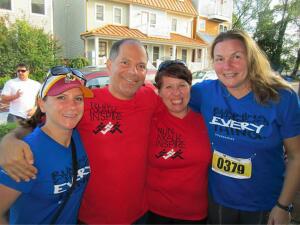 No single word can describe Coach DJ.  His enthusiasm is unmatched.  His commitment to his athletes is beyond anybody's expectations.  His ability to motivate is unparalleled.  DJ ran his first 5k with Fleet Feet Annapolis back in 2008.  Amazement is the word he used to describe that first season.  When he started he could not run a mile.  Within weeks he was amazed at how much stronger he became each week.  How much easier each run was and how much longer and faster he was able to go with the No Boundaries program.  He returned the next season as a mentor and that is when his true passion really began.  By working with others who were new to the sport he found the coach within him. These days Coach DJ can be seen in Annapolis running alongside our 10-miler and half-marathon runners.  Sometimes you will catch him pushing them to go outside of their comfort zone and push just a little bit harder, sometimes you will see him encouraging them to keep going, but you will always see him being their biggest cheerleader.  Coach DJ believes that anybody can be a runner.  "If you can breath and relax so that you breath well, you can run well.  It's that simple." 
---
Program Start: ex: Sunday, January 18th, 6:00pm
Program Fee: ex: $100 excluding race fee