Pete Goetsch, Make it a Mile Coach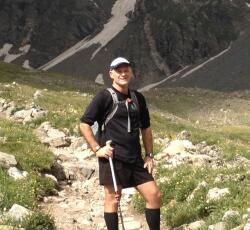 I am truly a lifelong runner who has experienced my own share of injuries over the years. I've... let's say, "started over" several times and now I love helping others take their first steps back to an active lifestyle because I've truly been there.
In 2009, I was overweight and had a severe case of plantar fasciitis. Walking was painful. In the fall of 2010, I started back again to walking and running. Some of my first workouts included alternating walking 50 paces with jogging 50 paces. By 2011, I was back to running half marathons. I have coached everyone from beginning walkers to marathon runners - and I'm thrilled to be a part of the Severna Park community and seeing new people accomplish their goals.
---
Robin Yerkes, No Boundaries I & Make it a Mile Coach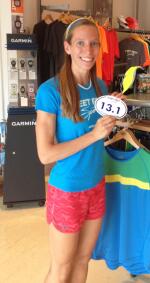 I have been an avid runner for about 10 years now, starting on the track & transferring to longer road running. In the past four years, I have had the pleasure of coaching a wide range of age groups in a variety of fitness aspects. I've most recently worked with "Girls on the Run" for elementary school girls, and I've trained the "90-Day Fitness Challenge" adults through my local gym. I'm also the assistant coach for the girls Cross Country and Track & Field at Broadneck High School. You can say I have experience with just about every age group!
I have found that any age group is capable of reaching new goals when a positive outlook is maintained. I can't wait to start working with our No Boundaries and Make it a Mile participants this year in the Severna Park community and see lives changed!
---
Dee Dee Dula, Make it a Mile & No Boundaries Mentor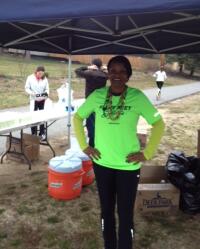 I am a career runner.  After retiring from the military, I took some time off from running because I had some issues with my ankles.  I took a couple of years off but I really missed it so I decided to start again.  I purchased some shoes from Fleet Feet so I could run a little here and there.  To my surprise, that was only the beginning of getting back into the grove of things.   I decided to volunteer with Fleet Feet/Annapolis as a running mentor and it was one of the best decisions I ever made.  I started training with the long distance running group February 2013 and the experience was amazing.  I completed my first half marathon May 2013 and the accomplishment was so fulfilling that I didn't want to stop.
I volunteer as a mentor because I want others to experience that same feeling of accomplishment and it's always good to have a personal cheerleader to help them get there.   There is nothing more rewarding for me than to travel the journey with others and help them accomplish something they never thought they would be able to do.