Jen Thayer, No Boundaries I & II Coach

I am a living example of what you can do if you put your mind to it.
Three years ago I was square. I saw that picture [below] and decided right then it had to change. I started walking for an hour each day then slowly added in running and working with a personal trainer at my gym.  It took what felt like six months before I was able to hit a mile without having to stop.
It's not easy, and it wasn't always fun, but it is ALWAYS worth it.  Remember this phrase: "You were handed something amazing this morning: a clean slate, a new day, a fresh start. Now it's up to you to go forth and ROCK IT!" 
Coaching and mentoring for Fleet Feet Sports Annapolis has been an amazing experience.  Seeing the dedication of everyone involved in this program (from the staff to participants) is what gets me off the couch on "those days," and I'm honored to be a part of it.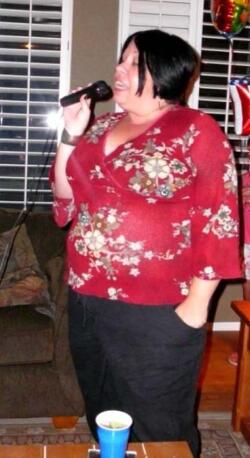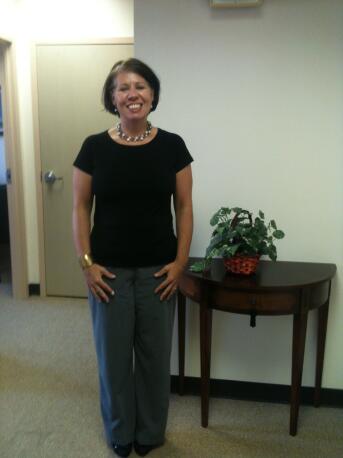 ---
Heather Markle, No Boundaries Mentor
Running was never really my thing and I didn't enjoy it one bit. My work was hosting a 5k to raise money and while I've done a 5k in the past, it involved me walking and out of breath the entire time. I found out about the program from my boss who motivated me to join Couch to 5k with her to prepare for the work 5k. I didn't think the program would help because I've tried the gym thing and classes but was never motivated enough to get up and go! The program has helped me with my running form and enabled me to be able to run a full 5k. I never realized doing a race could be so fun! Even on days when I didn't feel like running, everyone was so friendly and motivating. Plus, I was shocked to find out how great I felt once finishing the run. I continue to come back to the program and an now a mentor. It's a great feeling to see the participants finish their graduation race with a big smile on their face!
---
Jamie De Jesus (DJ), Half Marathon Training Program Coach

I have been running on and off for years but it wasn't until a little over a year ago that I became a more active runner.  I am from New York City ("the Bronx" to be exact) but I am now a resident of Annapolis. I am also currently on active duty in the U.S. Navy and stationed at Fort Meade, MD.
My ultimate goal is to be able to assist runners of all levels achieve whatever running goals they set for themselves. It was truly exciting to be able to coach the past few Fleet Feet Half Marathon Training Programs and be able to help our runners achieve their goals.  With support from my teammate/coach Carrie Assar, the other great coaches and mentors, and the wonderful Fleet Feet staff, we hope to do the same for the members/runners in 2014 and beyond! Come on and join in on the fun!
---
Elizabeth Wolin, Zoomerangs KIDS Program Coach
My husband and I have lived in Annapolis for 20 years where we are raising our family.  Our three children have played soccer for many years causing me to become a soccer mom.  I, however, am a lifetime runner.  I started in middle school and continue running today.  While I have tried other sports, I always seem to come back to running.  Part of what I love about running is that all you need is a pair of sneakers.  No need for any specialized equipment or specific field to play on.  It is possible to run anytime, anyplace (even during soccer practice).
I have been a preschool teacher at Anchors-A-Wee Preschool for 8 years.  I have also volunteered extensively in my children's schools:  coordinating programs such as Hands On Science and Destination Imagination.  I have also participated in Girls On the Run.  I am very excited about being a part of Zoomerangs and look forward to sharing my love of running with your child.