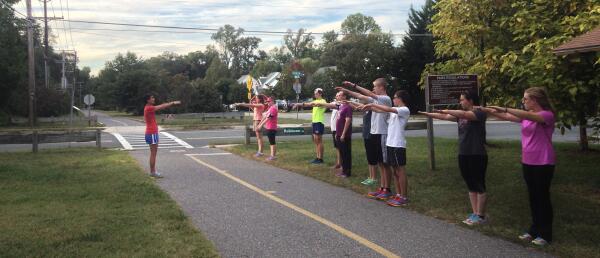 To help our customers continually learn how to improve their run, Fleet Feet Sports holds FREE Natural Form Running Clinics in-store!
Upcoming Clinics:
We want to know, how is YOUR form? Chances are - there are improvements you can and SHOULD be making to help you run faster, more efficient, and with less injury. 
 


Juda McGannon, Newton Form educator and evangelist will be on hand each clinic to teach you the principles of Natural Form Running. She will teach you form drills, give you one-on-one help with your form and biomechanics, and allow you to try out Newton shoes which are designed to help promote better running form.
Learn more about Juda McGannon here!
Topics Will Include:
Natural Running
Form Drills
Efficiency in Running
Practice!
RSVP to noelle.tarr@fleetfeetannapolis9dot)com if you'd like to attend!