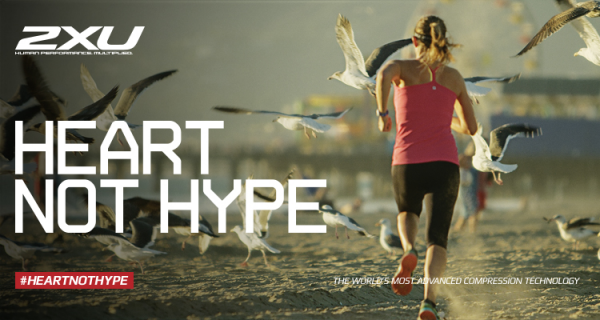 As runners, walkers, and fitness enthusiasts alike, we know that it's not always about who's the fastest, strongest, or who can go the furthest. What it comes down to is the HEART of the runner, and the passion you have for the sport. Fleet Feet customers have more heart than anyone around and that's why we're putting on this AWESOME Heart Not Hype Demo Run for YOU, the runner with heart. We've invited experts from 2XU Compression, Altra Running, and TomTom to give you the chance to try out a bunch of new products that you may not have tried before. These are some of the top of the line, ground breaking products in the running world, and we want to give you the chance to try them out! 
Date: Saturday May 9th, 2015
Time: 8:30am 
Location: Fleet Feet Sports Annapolis, 318 6th Street, Annapolis MD, 21403 
What: We welcome you to join us for a beautiful morning where we'll go over the benefits of compression, the importance of heart rate based training, and good form running with the experts from 2XU, TomTom, and Altra. You'll be able to try all of these products risk free on a fun ~3 mile run through Eastport/Annapolis and conclude our run with a delicious pancake breakfast from the store! All ages and paces are always welcomed. This is all about trying new product and finding a good FIT for you! 
LEARN MORE ABOUT THE PRODUCTS YOU CAN TRY BELOW: 
2XU Compression: The benefits of compression are long and varied, and it can truly make a world of difference! Whether you're looking to be more comfortable, perform more efficently, or to prevent or recovery from injury, compression can help! Powerful and medical grade compression wraps the muscles to provide reduced muscle vibration and fatigue. Graduated compression encourages blood flow to the heart to be oxygenated to help with a faster recovery time. 
Altra Running: Altra's innovative cushioned Zero-Drop shoe and unique toe-box & fore-foot experience are designed to help promote proper running form and posture. By encouraging natural foot position on a cushioned platform, Altra shoes help promote better stabilization from the ground up. 
TomTom Runner Cardio: The importance of heart race based training is crucial when training and setting new goals. TomTom has revolutionized the running sports watch game with a watch that can monitor heart rate directly from your wrist -No chest strap needed! It has all the phenomenal functions of a GPS watch and 5 unique setting that can help you train in Speed, Sprint, Endurance, Fat-Burn or "Easy" mode. It truly is one of the easiest ways to help you improve!