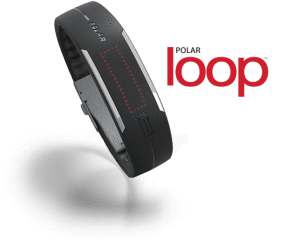 THE POLAR LOOP
The activity tracker that makes you move. 
Meet your new best friend, a tylish activity tracker in the form of a smart bracelet, which tracks daily activity and exercise levels (including calories), monitors sleep patterns, gives instant motivational feedback and provides alerts to help users achieve personalized daily activity goals.
TRACK ACTIVITY 
Take the stairs. Ride the waves. Walk to the store. Choose what makes you move. Polar Loop tracks all the choices you make during the day and shows how they're good for you. It also reminds you when you've been still for too long.
REACH GOALS
Check your bracelet or 
iPhone (bluetooth transfer)
 to see how much you're missing from your daily activity goal to continue feeling good.
TRACK TRAINING
Compatible with Heart Rate Monitor for training. Learn more about your training and get smart guidance.
Achieve your 2014 goals with the Polar Loop. Want to see it close up? Visit your Fleet Feet Sports Annapolis or Severna Park to find out more!