Grid 2.0 Revolutionary Foam Roller

The Grid 2.0 is the most versatile and comprehensive foam roller and workout tool available. The Grid is designed for athletes and people of all types - from long distance runners and endurance athletes to Crossfit competitors and major league sports players to soccer moms and yoga enthusiasts.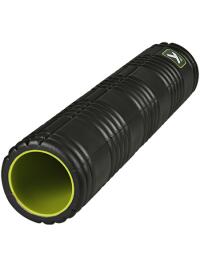 Whether you're looking to unlock your lats, quads, lower back, IT Band or any other large muscle group, The Grid is certain to suit your needs.
 
The Grid 2.0 is 26" long and 5" in diameter.
   
The Matrix & Distrodensity Zones
Unique design that allows for targeted massage and a more realistic massage experience.
Mimics the pressures of a Palm VS Finger tip for a customized recovery.  
Improve race time by recovering better.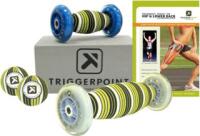 Check out the wide range of Trigger Point products available at Fleet Feet Sports Annapolis to help you unlock your potential, release tightness and soreness, and achieve more in your workouts.