Hydraform Handheld & Hydraform Thermal-Lite

The Hydraform's 40% lower profile allows your hand to relax in a way it simply can't when gripping a standard round cross-section bottle. Our Pocket models have the same unmatched comfort as the original and come in different sizes and pocket colors.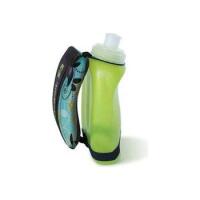 Hydraform Handheld-Lite

* Low-profile bottle minimizes slosh, provides the best squeeze-to-flow ratio
* Expandable zippered pouch provides bounce-free storage for gel, keys, ID, phone, etc.
* Ergonomic design allows hand to relax to a natural position, eliminating hand tension
* Ultra-comfortable minimalist strap design won't trap sweat
* Stretch-free & durable bottle harness
* Adjustable custom fit with no-slip quick hand release
* Includes 100% leak-free Hydraform bottle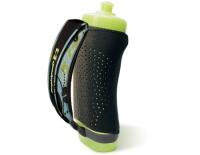 Hydraform Thermal-Lite

* Ergonomically contoured handheld bottle with insulated sleeve and pocket
* Great combination for hot and cold weather use
* Comfortable, fully-cushioned breathable slotted design
* Insulator is easily removable for maximum use versatility and washing
* 40% flatter Hydraform™ bottle eliminates hand cramping tension
* Expandable zipper pouch pocket for iPod, phone, nutrition, keys and more


"Superior in ease of carrying to any handheld system I have tried." - Ultra Running Magazine.