When: Wednesday, June 1st at 6pm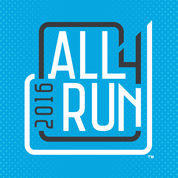 It's time to celebrate the sport we love.  This year, National Running Day falls on the same day as the 40th Anniversary of Fleet Feet Sports.  To celebrate we will host the biggest group run this town has ever seen.  Thanks to Graul's Market we have the perfect location to start and finish our run with plenty of parking and a beautiful route to boot.  
Please invite all your running friends and help us show the rest of the country that Annapolis is truly the best running town in the country.