Be a Winter WARRIOR!! 
COWBELLS ring, are you listening?
On the TRAIL, snow is glistening!
A beautiful sight!
To FLEET FEET tonight!
RUNNING in a Winter Wonderland!!
---
Why wait until January to make those New Year Fitness Resolution? Start NOW! When the weather outside is frightful, let Fleet Feet Sports  help you stay active and motivated this winter! You'll acquire points, prizes, meet people, and enjoy a fun time! The Winter Warrior Program is for everyone, all ages and all ability levels—walkers and runners, beginners and seasoned veterans, recreational exercisers, and fitness fanatics—we don't care. We just want YOU! There are a few rules, but this rule is the most important rule: NO WHINING ABOUT THE COLD!
INFORMATION SESSION: Join us Sunday December 14th at 11:30 at our SEVERNA PARK location for a kick off party and an official information session about the Winter Warriors program. We will kick the session off with an Ugly Sweater Fun Run, so dress up in your best holiday get up, have some hot chocolate, and kick off the winter season on the right foot!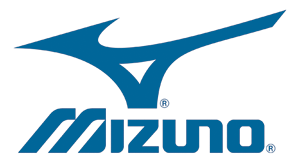 Start Date: The first official Winter Warriors Run will be Tuesday December 16th at 6pm from each location. Runners will be able to test run Mizuno's amazing Breath Thermo products!
1) Attend a weekly group run at one of our store locations and earn 5 points per run!
2) Do a Race:
Prizes!
Rules:  
You must sign in on the list provided when you attend a group run! 
In order to get points for a workout, you must run with the group!
No trading, selling, exchanging or bartering of points in any way shape or form. NO EXCEPTIONS!
You must have fun!

 

This program is a twelve week program and will go from Tuesday, December 16, 2014 - March 10, 2015.

You CAN attend group runs at BOTH our Annapolis store location AND our Severna Park location! This is a combined store effort!
This is a completely FREE Program and we welcome anyone and everyone of all fitness levels to join!