---
Just because it's cold, it doesn't mean running can't still be fun. It just takes a little planning to make sure you're dressed appropriately. Here are the seven things you need to do to run comfortably—and happily—all winter long:
Wear base layers and tuck them in. 
If it's below freezing, you are going to likely want to wear two base layers. Make sure they are moisture-wicking (no cotton). If you opt for a base layer (T-shirt or tank top), a long-sleeved top, and a jacket, tuck the bottom layer into your tights/running pants for added warmth and wind protection. But be careful not to overdress, which brings us to number three. …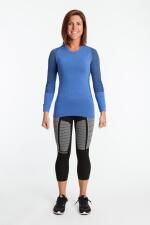 XO SKIN Long Sleeve Base Layer
Dress for temps that are 10 to 20 degrees warmer. 
Of course, this advice varies from person to person, depending on how hot or cold you run. As a general rule, though, you warm up as you move. Finding yourself overdressed, hot, and sweaty midway through a run is almost as bad as underdressing and feeling miserably cold.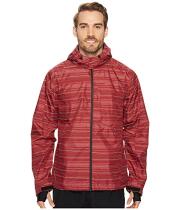 Asics Storm Shelter Jacket 
Cover your hands. 
If you've ever been out on a run when your hands get cold and stop functioning properly, then you know the importance of protecting them from the elements. Usually gloves are adequate for temps between 20 and 40 degrees. However, once they dip into the teens, mittens are a better option. Unlike gloves, which leave each finger close to the elements and separate from all the other fingers, a mitten allows for finger-to-finger contact, which keeps the hands warmer.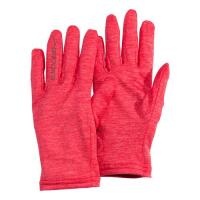 Brooks Dash Glove
Wear Wool Socks. 
Wool will keep your feet warm even if they get wet. Why? Well, wool absorbs less water than other materials and acts as a natural insulator. 

Feetures Merino Wool Sock