To inspire you or your friends to achieve more in 2012, we are hosting a special showing of the movie "Unbreakable: The Western States 100" at Fleet Feet Sports Annapolis - Sponsored by Montrail! Also, before the movie, we'll be hosting our Informational Meeting on our two upcoming Training Programs kicking off in March!
Join us Monday, February 13th:
6:00pm

: Informational Meeting on "Next Steps: 10K Training Program" & Our Half Marathon Training Program
Both kicking off March 5th! Find out more here!



What is "Next Steps?"
Our Next Steps 10K (6.2 miles) Training Program is designed to encourage runners and walkers to meet their fitness and running goals beyond the 5K distances. It includes an education on different training techniques and tools in order to further enjoy running and improve performance.
Half Marathon Training Program



Join the tens of thousands of people who challenge themselves every year to the fastest growing distance race in the country - the half marathon. This terrific 13.1-mile distance is challenging and achievable. Our programs target runners, run/walkers and walkers. Our exceptional coaching staff will lead you in your training. Pace groups, speed work, and specific training plans will enable anyone who can currently run 5 miles to finish their first half marathon or improve over previous performances
6:30pm

: Special showing of the movie "Unbreakable: The Western States 100" sponsored by Montrail!

Join us for a special Movie Night at Fleet Feet Sports Annapolis - Sponsored by Montrail! Montrail will be giving away tons of raffles prizes, and a FREE gift to all movie watches!

And, we'll have plenty of movie "snacks" available to eat!

About "Unbreakable: The Western States 100"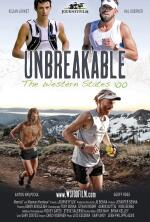 "This inspirational story chronicles the four of the greatest undefeated mountain runners on earth. While their lives may be quite different, the goal is the same: win the Western States 100-mile run. A win will require breaking the course record and running the fastest time in the history of the race. An epic showdown ensues, from Squaw Valley, CA in Lake Tahoe, up though the high snow covered Sierra Nevada Mountains, down through the extreme heat of the American River Canyons and finishing in Auburn, CA.

Though all four are undefeated, three must break and only one can remain Unbreakable."

We promise - you'll walk away ready to do MORE this year!

PLEASE RSVP to noelle.tarr@fleetfeetannapolis.com if you plan to attend this meeting and/or movie night!