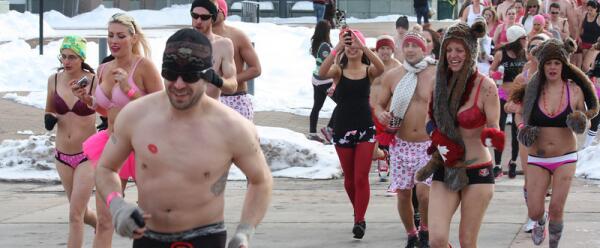 DATE: Saturday, February 22nd at 8:00am at Fleet Feet Sports Severna Park
SPONSORED BY HOKA!
Competitor Magazine listed "running naked" as the one of the TOP things runners should strive to experience in 2014. Challenge ACCEPTED. Join Fleet Feet Severna Park as we run with less on Saturday, Feb 22nd at 8:00am. We'll take our buns for a 3-mile run on the B&A Trail with fresh pancakes in-store to follow.
Ok... no, we aren't encouraging you to run naked - just with "little" clothes as possible within legal guidelines. Suggested attire includes your bikini (or speedo), shorts and a summer tank, or your "undies." (Please note: pasties aren't considered appropriate attire.) The person with the most "skin" showing will win an awesome prize from Hoka One One!

Hoka will be in attendance giving you the change to test run the NEW Conquest! Please show up 15 minutes prior to the run to talk "Hoka" and swap out your shoes!

OUR WHY: We'll be accepting donations for the local Back on My Feet chapter which uses running to help those experiencing homelessness change the way they see themselves so they can make real change in their lives that results in employment and independent living.
Please RSVP here for the run!
PS - You can show up in your normal clothes if you wish - just prepare to be laughed at.