Fleet Feet Sports Annapolis is hosting a 2-Part Clinic Series with Parisi Speed School, one of the nation's leaders in youth performance training and performance enhancement for all ages and abilities.
Increasing Sports Performance and Preventing Injury
Date: Thursday, July 19th at 5:30pm
Join us Thursday, July 19th at 5:30pm at Fleet Feet Sports Annapolis for an informational clinic led by Parisi Speed School on how to develop power, strength, mobility and stability, to make you a stronger and faster athlete.
Also, Parisi will be discussion the Functional Movement Screen - a series of tests that identifies predictors of future injuries in athletes. All participants will go through a interactive "test" of the Functional Movement Screen to learn potential areas of improvement.
This clinic will be focused on providing information for both youth athletes (High School Track & Cross Country athletes) as well as adults (triathletes, runners, walkers, etc.) who would like to improve their abilities in both running and triathlon training.
High School Spike Fit Night: During the clinic, Fleet Feet Sports Annapolis staff will be on hand to provide fits for both training shoes and Cross Country spikes! Also, we'll be hosting the following promotions in-store: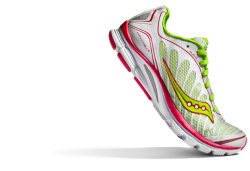 $10 OFF all Trainer Shoes

20% OFF

all Cross Country Spikes

FREE

Gift with all Spike Purchases
$10 OFF all Timex Watches
Please RSVP to noelle.tarr@fleetfeetannapolis.com if you plan to attend.
"Building Functional Speed" Interactive Demo

Date: Thursday, August 2nd (time is TBD)

Join us Thursday, August 2nd for a FREE interactive clinic at Parisi Speed School [located at 3277 Solomons Island Road in Edgewater, MD] on the fundamental principles of technique and speed development. You'll learn valuable information on stride length and stride frequency; acceleration and top speed; increasing your "athlete's kick" and decreasing overuse injuries.
About the Speaker: Christopher Norman
Graduated from Broadneck High School in Annapolis, MD
Played Soccer, Wrestling, and Lacrosse in HS
Played Lacrosse for York College of Pennsylvania for 2 years (Division III)
Graduated from Towson Univerisity in 2010 with a degree in Exercise Science
Been Working with Parisi since August 2010, have trained athletes ranging from 7 years old to 69. Have trained athletes in almost every sport including rowing, fencing, Irish river dancing, and sailing.
Will be attending Salisbury University in Fall 2012 in pursuit of Master's Degree in Strength and Conditioning.
About Parisi:

Parisi Speed School of Edgewater Maryland is a facility with over 6500 square feet, with a 3-lane 40-yard track, a 30 X 10 yard turf field, and includes a defined strength training area which allows athletes to quickly move from one portion of their workout to another.
The Parisi Speed School is based out of New Jersey and was established in 1991. Parisi quickly grew to become one of the nation's leaders in youth performance training. Today there are over 80 Parisi locations worldwide!  Parisi helps athletes ages 7 and up to develop key components of their athleticism through structured workouts and exercise programs. Parisi has trained over 100,000 athletes, helped earn over 5,000 college scholarships, worked with over 1,000 teams, and worked with over 150 NFL Players.