Date:

Monday, November 12th at 5:30pm

Junior and High School athletes in Anne Arundel County - this night is just for you!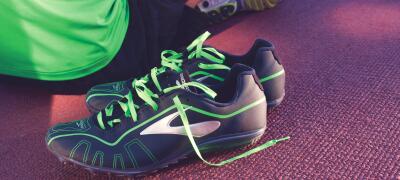 Join us on Monday, November 12th from 5:30pm - 7:00pm at Fleet Feet Sports Annapolis for our "Injury Prevention and Form Running Clinic" specifically tailored to High School athletes who will be competing in Indoor/Outdoor Track and Field in the upcoming seasons, or going into off-season training for Cross Country.
About the Clinic:
For Junior and High School athletes, the way you run (aka your form) can make a huge difference in your speed, power, efficiency, and your susceptibility to injury. All athletes competing in our district want to be faster, but sometimes - hard training efforts aren't enough to get you there. Incorporating important drills on a daily basis and actively practicing correct running form can take you from being a "middle of the pack" athlete to fulfilling your potential, injury-free.
Juda McGannon, Iron Wo(man), Ultra Marathoner, USA Triathlon Coach and Certified Natural Form Running Coach will be hosting our clinic, providing instructional information on why good form is important, and how to implement natural form running in your racing and practice. 
She will teach you form drills, give you one-on-one help with your form and biomechanics, and answer questions about Newton shoes for training.

Topics Will Include:
Natural Running
Form Drills
Efficiency in Running
Practice!
For all High School Athletes, we'll have the following promotions going on in-store:
$10 OFF all Trainer Shoes
20% OFF all Cross Country Spikes
FREE Gift with all Spike Purchases
$10 OFF all Timex Watches
Please RSVP to noelle.tarr@fleetfeetannapolis.com if you plan to attend.