Join Fleet Feet Sports Annapolis as we host a FREE "Fun in the Sun" CrossFit-style workout with CrossFit Annapolis!
Date: Saturday, June 15th at 9AM
Where:

Fleet Feet Sports Annapolis Parking Lot
What do I wear?

Fitness clothing and your running/walking shoes!
What is that CrossFit Thing?
So, by now - you're probably familiar with the "Crossfit" movement and it's ever-growing popularity in the fitness industry. The combination of functional movements, lifting weights, sprinting, and occasionally banging tires with a sledgehammer can be very appealing, and intimidating all at the same time.
CrossFit is a relatively new to the fitness world and is grounded in age-old fundamentals: brief, basic exercises and movements performed at a high intensity. Lately, endurance runners are embracing CrossFit, and using it's principles to train for half, full and ultra marathons and triathlons. Interested yet?
Drink the CrossFit Kool Aid.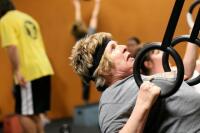 At Fleet Feet, we believe that in order to be strong runners, you've  got to do more than just run. Your muscles, ligaments, and tendons need strengthening in other ways beyond the "run" in order to have longevity, speed and power in the sport of running!
To introduce the running community to the Crossfit-style of training, Fleet Feet Sports Annapolis has teamed up with Crossfit Annapolis to host a FREE, FUN, beginner-friendly Crossfit workout in the Fleet Feet Sports Annapolis parking lot! Walkers, runners, and fitness enthusiasts are ALL invited to try a NEW way of training!
Crossfit Annapolis will be sending some of the BEST coaches to help beginners to CrossFit go through a rockin' workout and have fun! Learn more about Co-Owner of Crossfit Annapolis, Erin Ferner who is an Iron(wo)man, Ultra Marathon Runner, Fleet Feet customer, and mom!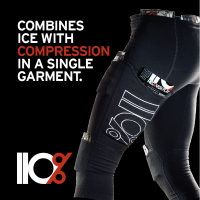 110% Play Harder Compression + Ice Products will be available for DEMO during the workout! Please show up 15 minutes prior to the workout to get sized and secure compression gear to wear from our rep Eric!
To join us, please RSVP HERE!
Questions? Email noelle.tarr@fleetfeetannapolis.com