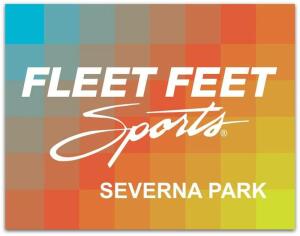 We are SO excited to announce the planned opening of a second location in the Greater Annapolis area to better serve customers who live in the Severna Park and surrounding areas! 
The new store will be located at 500D Ritchie Hwy, Severna Park, MD [Photo below] right along the B&A Trail! By mid September, we will be able to better serve our current customers who have asked us for a Severna Park location, while bringing our unmatched customer service and training programs to more people in the greater Annapolis area!
Thanks to the support of our amazing customers over the last six and a half years, Fleet Feet Sports Annapolis continues to serve the local community with outstanding customer service, expertise in a wide range of quality products, and ever-popular training programs for a variety of distances! This past year - we've had solid growth as a locally owned running store despite the "ups and downs" of our economy, and we continue to serve more of our community daily basis! In other words, we couldn't have done this without you and the support of our customers and strategic partners who refer to us and patronize our store!
As our plans solidify, we'll update you on the opening date! In the meantime, let your friends and family who have said "Fleet Feet is hard to get to" know that those days are over! And, if you've always wanted to be a part of our training programs but the meeting places were too far of a drive, see the below article for more good news!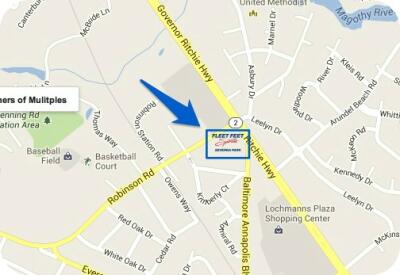 ---
TRAINING PROGRAMS EXPAND TO SEVERNA PARK THIS FALL!
One of the driving factors in our decision to open a second location is to make our training programs more accessible to people in the greater Severna Park area. With group runs in the mornings and evenings, we want to offer programs that meet closer to where more people live! With our new location, we'll be able to host training programs along and around the B&A Trail - and throughout Severna Park!
When our Fall training program kicks off in September and October, we'll be offering simultaneous programs at both locations! The Annapolis location will continue to meet at Fleet Feet Annapolis, and the Severna Park location will meet at our new location and in the surrounding area! 
Watch our newsletter, website, and Facebook for more coming details! Please contact Laura Seebeck, Training Program Coordinator at lseebeck@fleetfeetannapolis.com for any specific questions!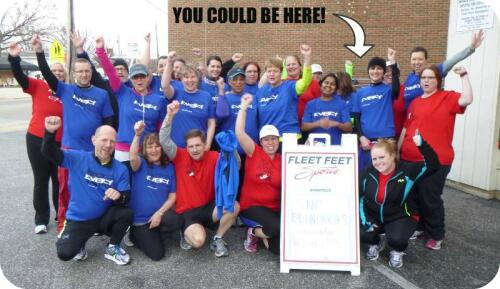 ---
FLEET FEET SPORTS NOW HIRING!
Continued growth in Annapolis and expansion of our new store in Severna Park means we get to offer employment opportunities to more people in our area!
Fleet Feet Sports is a FUN and rewarding place to work for people who have a passion for quality, customer service, running, walking or fitness, and community involvement! We're a BLAST to be around and we genuinely love each other like family!
We are now hiring FIT Specialists for our Severna Park and Annapolis locations! As a FIT Specialist, you will deliver the highest standard of quality customer service in our shop, and we will train you on all of our products and on our FIT process through a segmented educational program. 
You will need to be flexible with your schedule (days/evenings and weekends) given the store hours and needs of the store. We offer extensive training and competitive pay in a fast-paced, energetic environment! Please visit our employment page and follow the instructions on submitting your resume if you think you'd be a good FIT with us!