Join us Thursday, July 25th at 5:30pm at Fleet Feet Sports Annapolis for an informational clinic led by Parisi Speed School on how to develop speed, strength, and power to make you a stronger and faster athlete.
This clinic will be focused on providing information for both youth athletes (High School Track & Cross Country athletes) as well as adults and parents (triathletes, runners, fitness enthusiasts, etc.) who would like to improve their abilities in their fitness training.

In the Clinic, You'll Learn About:
Running Form 
Efficiency: Hand, Cheek, Foot Placement
Running Drills to Develop Power and Speed and Boost Endurance
Functional Movements to Incorporate in Your Training
Our expert coaches from Paris Speed School (A division of Results U) will also be taking questions after the clinic to help youth and adult athletes find answers on specific questions on imbalances or personal training efforts.
High School Spike Fit Night

During the clinic, Fleet Feet Sports Annapolis staff will be on hand to provide fits for both training shoes and Cross Country spikes! Also, we'll be hosting the following promotions in-store:
$10 OFF 

ALL Trainer Shoes

20% OFF ALL Cross Country Spikes
FREE Gift with all Spike Purchases
$10 OFF ALL Timex Watches
Please RSVP to noelle.tarr@fleetfeetannapolis.com if you plan to attend!  
Check out what Results U has for Adults & Parents!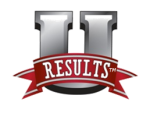 Parisi Speed School is a located in the NEW Results U facility in Edgewater, Md. They have a 15,600 sq ft facility that includes state of the art fitness tools to provide functional strength and cardio endurance, as well as a defined strength training area which allows athletes to quickly move from one portion of their workout to another. Parisi has trained over 100,000 athletes, helped earn over 5,000 college scholarships, worked with over 1,000 teams, and worked with over 150 NFL Players.