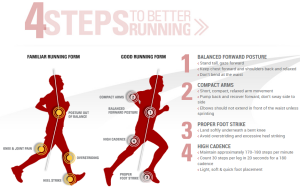 Date: Thursday, October 25th at 5:30pm
Join us for our Altra "Become a Better Runner" Clinic with our special guest, Jeff Kline, Head Coach and Training Program Designer at PRS FIT Nation! 
In this clinic, you'll learn:
The history of the running shoe Industry
Zero Drop is not Minimalism
Essentials of Running Form
4 Steps to Better Running
Making the transition to Zero Drop
Steps to Injury Prevention
Training, Racing, and Fueling

Jeff Kline, Head Coach and Training Program Designer at PRS FIT; ITCA, CPT, CET, CNC, CNA, Certified Natural Running Coach, Bike and Master Swim Coach, lives in Estes Park, Colorado and was a competitive runner and triathlon for many years prior to coaching. Coach Jeff has study under and work with some of the most highly regarded experts in the industry, and is a certified personal trainer as well as a certified running and triathlon coach. He has also completed studies in the nursing and nutrition fields, all in an effort to bring his clients the best and most up to date training sciences and practices available. 
Following the clinic, Jeff will take the crowd out for a short 1-mile form run to practice what was learned and help YOU become a better runner.
Wanna come? RSVP to noelle.tarr@fleetfeetannapolis.com
About Altra

ALTRA is a group of passionate individuals committed to reducing injuries & better running technique through biomechanically proper footwear.
With over 30 years in running specialty, Altra felt the need in the market for something different. Through their experiences as former retail store managers, biomechanical experts, and industry professionals, they combined to make a line of natural footwear which blends barefoot freedom with shod protection. The Altra Team brought Zero Drop, Foot Shape, Gender Specific Running Shoes for the first time ever to the industry. Check out ALTRA shoes at Fleet Feet Sports Annapolis!