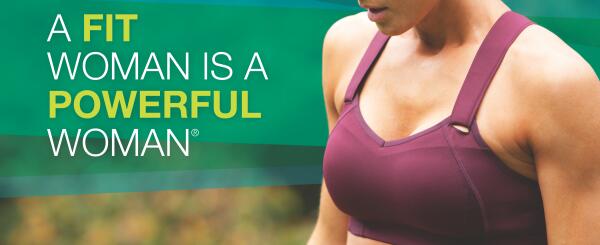 Did You Know?
There are two essential pieces of equipment for women: 1. Sports Bras 2. Shoes
80% of women wear the wrong bra size
Women should be fit for a bra at least once a year
The average life span of a sports bra is 6-12 months
Not all bras are created equal
Our Bra Fit process is all about you. Proper fit will provide you with the freedom to move and exercise with comfort and confidence. We start our bra FIT process with questions about your activities and style preferences. Next, we take careful measurements and translate them into the correct size sports bra. Based on size and activity, we will select a few bras for you to try. Throughout the process we will offer tips and solutions to help you reach your goals. Here are few things to pay attention to:
Comfort - A good sports bra should feel comfortable, stay in place, and not chafe. The straps should not dig into the shoulders and the band should be comfortably snug to offer support, but not feel restrictive. Do jumping jacks, run in place, and swing your arms side to side to make sure what feels good on is comfortable and supportive when you're in motion.
Support - If you're a small or medium breasted woman (A to C cup), a compression bra will offer support and comfort. Or if you prefer, you can choose a bra that offers encapsulation for shaping as well as support. If you're a larger breasted woman (C to DD cup), encapsulating styles that separate and support your breasts are more comfortable and more supportive than compression bras. For maximum support, choose a sport bra that does both.
Moisture Control and Breathability - A good sports bra will wick sweat away from the skin and then dry quickly, and it will be breathable, allowing perspiration and excess heat to pass through. A good sports bra will keep you cooler and drier when it's hot, and drier and warmer when it's cold.
Fleet Feet Sports is your Sports Bra Headquarters. We carry over 20 different styles of sports bras (Moving Comfort, CWX, ENELL & others) in a range of sizes up to a 44DD. Our staff will assist you in finding the right bra and the right F.I.T. for your needs.