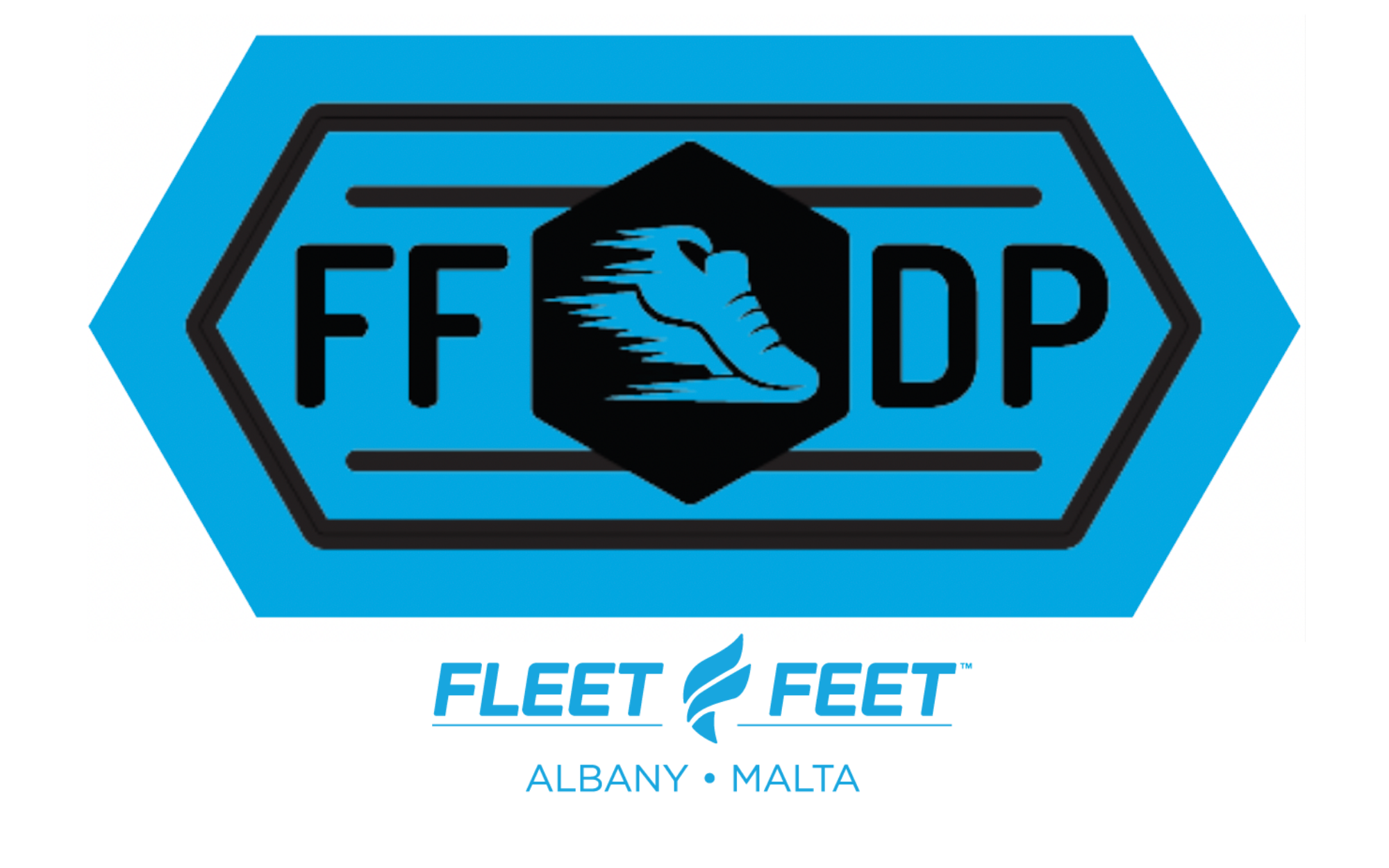 Registration for our Spring 2023 Distance Project Training Programs is now closed (Except for the Moving With Purpose Walking Program and Fleet Feet Yoga -- see below). Please check back later in the summer for information about the next sessions!
In 2023 the Fleet Feet Distance Project will provide a holistic approach to training with its in-person and virtual options. In addition to twice-weekly group workouts and coach-provided daily workouts, every program includes concise Zoom clinics on a variety of training topics. Participants will also have access to a growing library of training videos. If you are uncomfortable getting back with a group of runners, or if you just have problems attending the in-person group runs, we are offering virtual programs for all of our distances: 5K Beginner, 5K Advanced & 10K, and Half- and Full-Marathon. The virtual programs will be headed by the same experienced coaches that oversee our regular in-person training. For a relatively simple activity, running -- regardless of one's experience level -- elicits a wide variety of questions and concerns. Our goal is to provide advice and guidance to help you address your questions. Ultimately, consistency, commitment, knowledge, and fun(!) are the keys to becoming a successful athlete, regardless of your definition of success. The Fleet Feet Distance Project will help you achieve your running and fitness goals.
It's time to join up with the Fleet Feet Distance Project! Although we are starting to distance ourselves from the pandemic there will be some protocol holdovers: you will need to bring your own water to training sessions and we will no longer be holding car keys. Wearing masks while running will not be required, although some social distancing might be necessary. We will also be aware of any changes in New York State's pandemic protocols.
The Fleet Feet Distance Project Training programs launch on Sunday, March 12, for the Malta 5K Advanced & 10K Program and the Malta 13.1 & 26.2 program. The 5K Advanced & 10K program in Albany will start on Monday, March 20. The beginner 5K groups in both Albany and Malta locations start on Monday, March 27.
Remember! When you join a Fleet Feet Distance Project Training Group, you will receive 25 Phoenix Bucks (or J.P. Bucks) that you can use just like cash at either location of Fleet Feet Albany & Malta!
---